Hello

I did some RNG draws for the GS alone O_o yes I did roll and I did spend my hard working Yen in this game.

My results are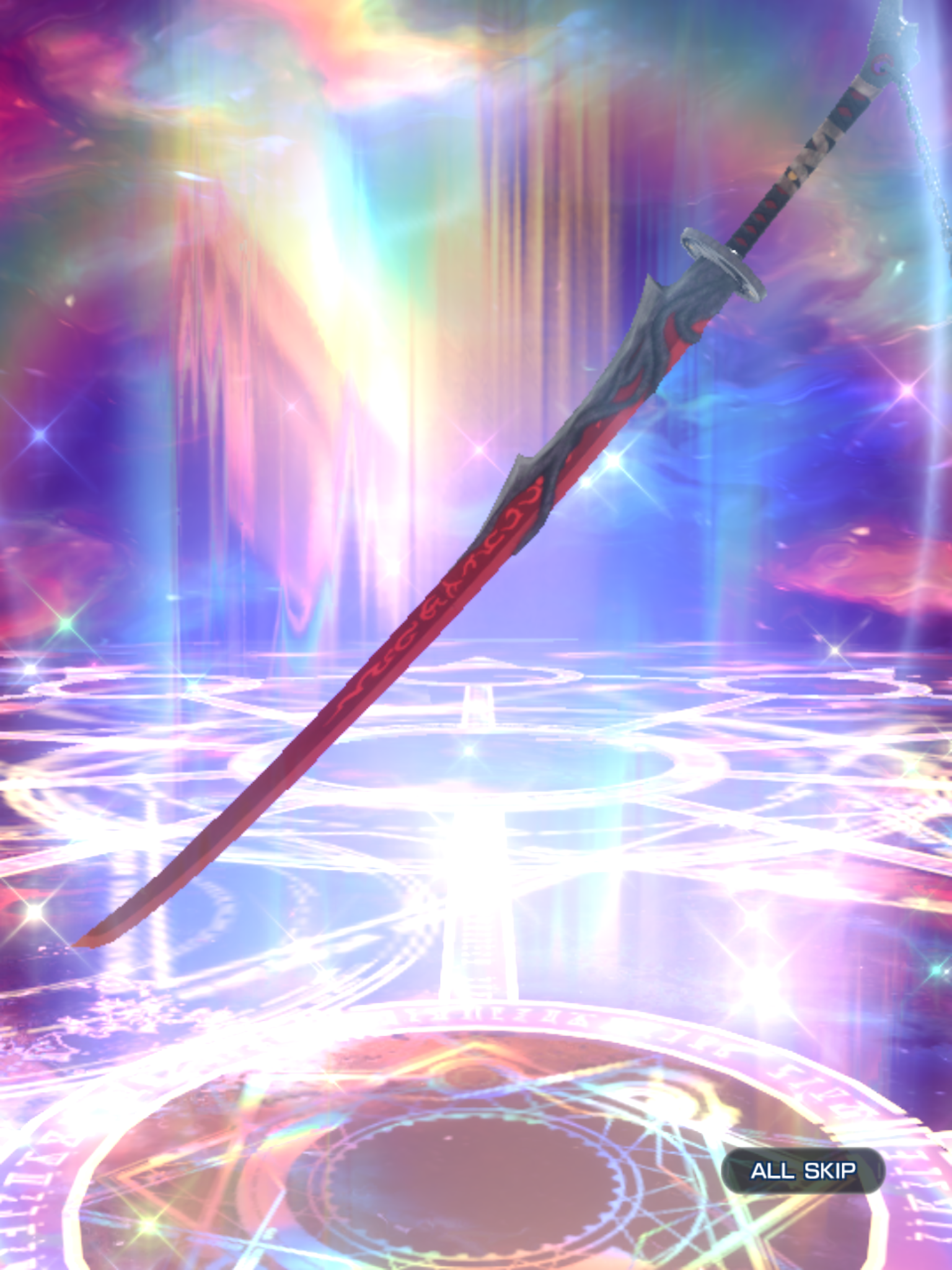 GS for Zero account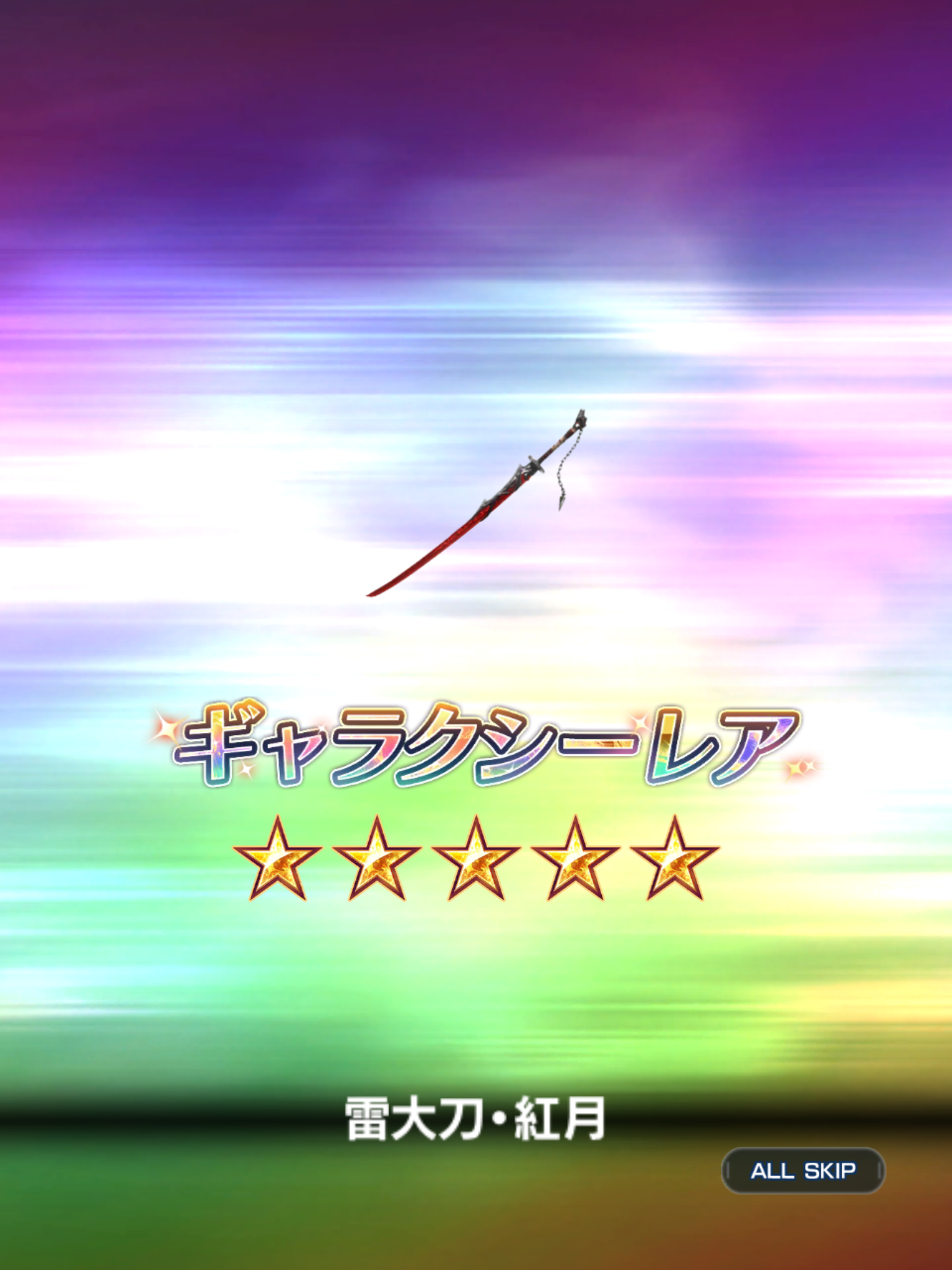 A2 has a good weapon for my alt account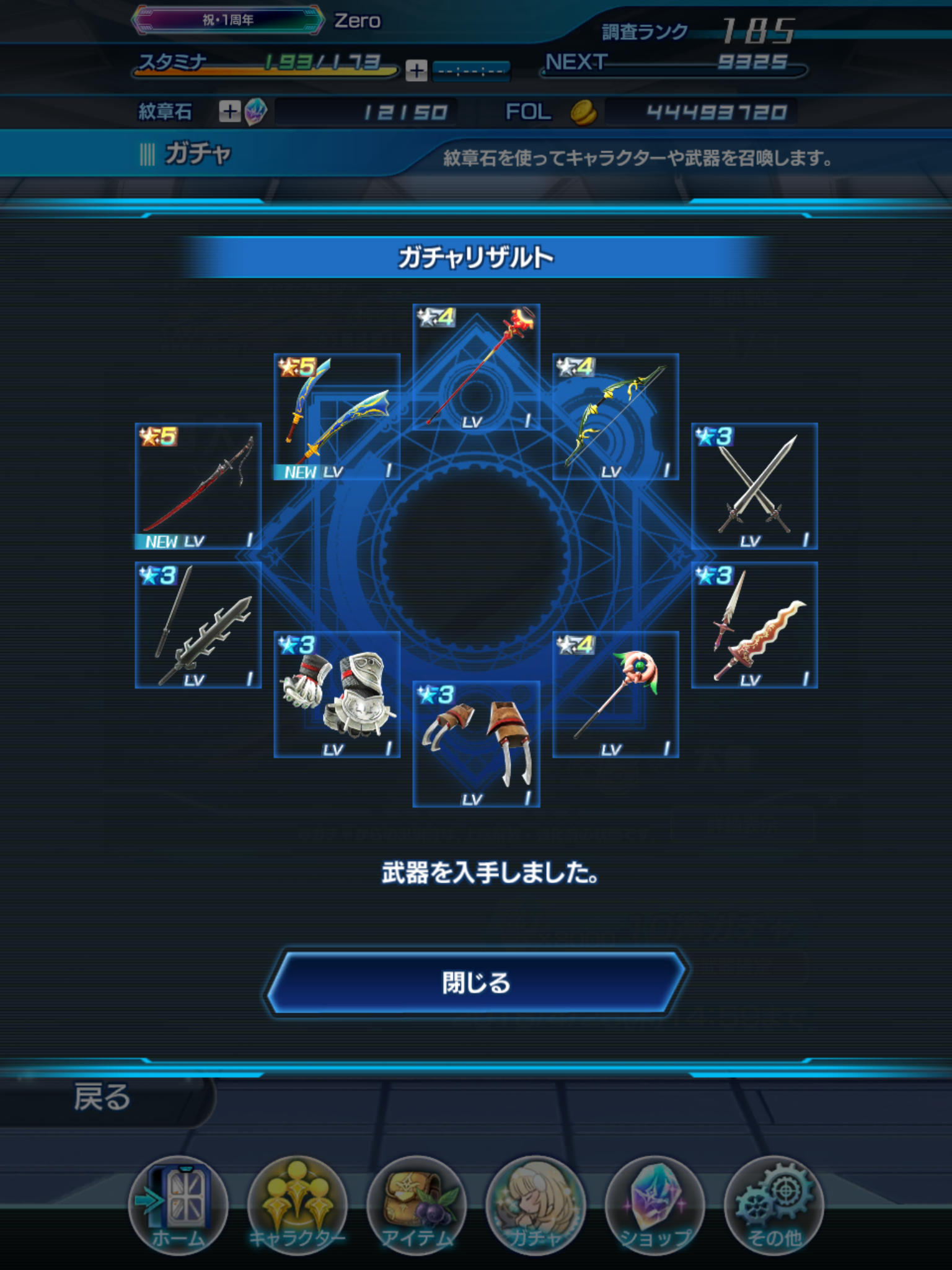 my alt did spend gems T_T

Now for my main account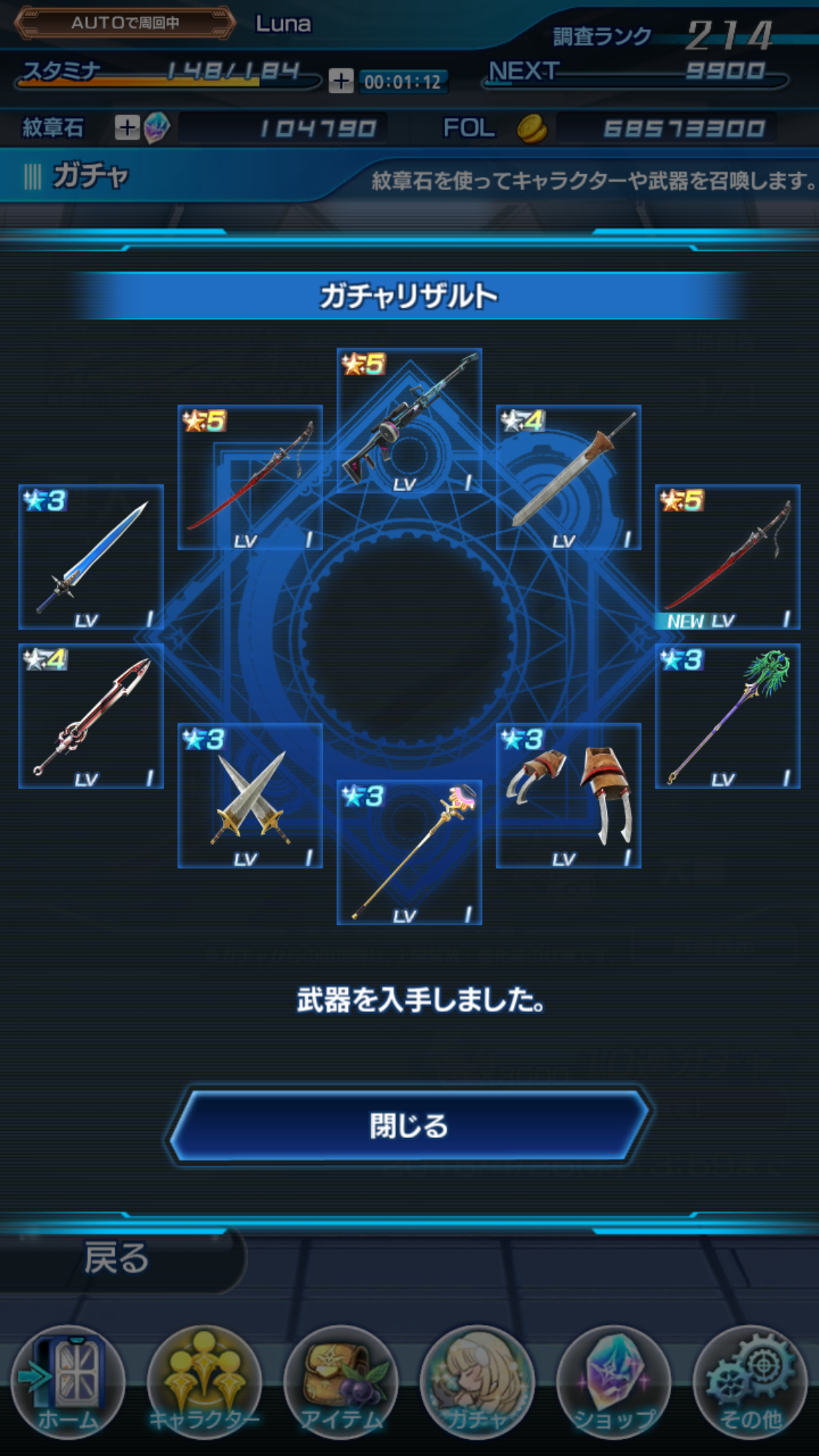 This time I had to spend some gems it wasn't lucky as my alt was...T_T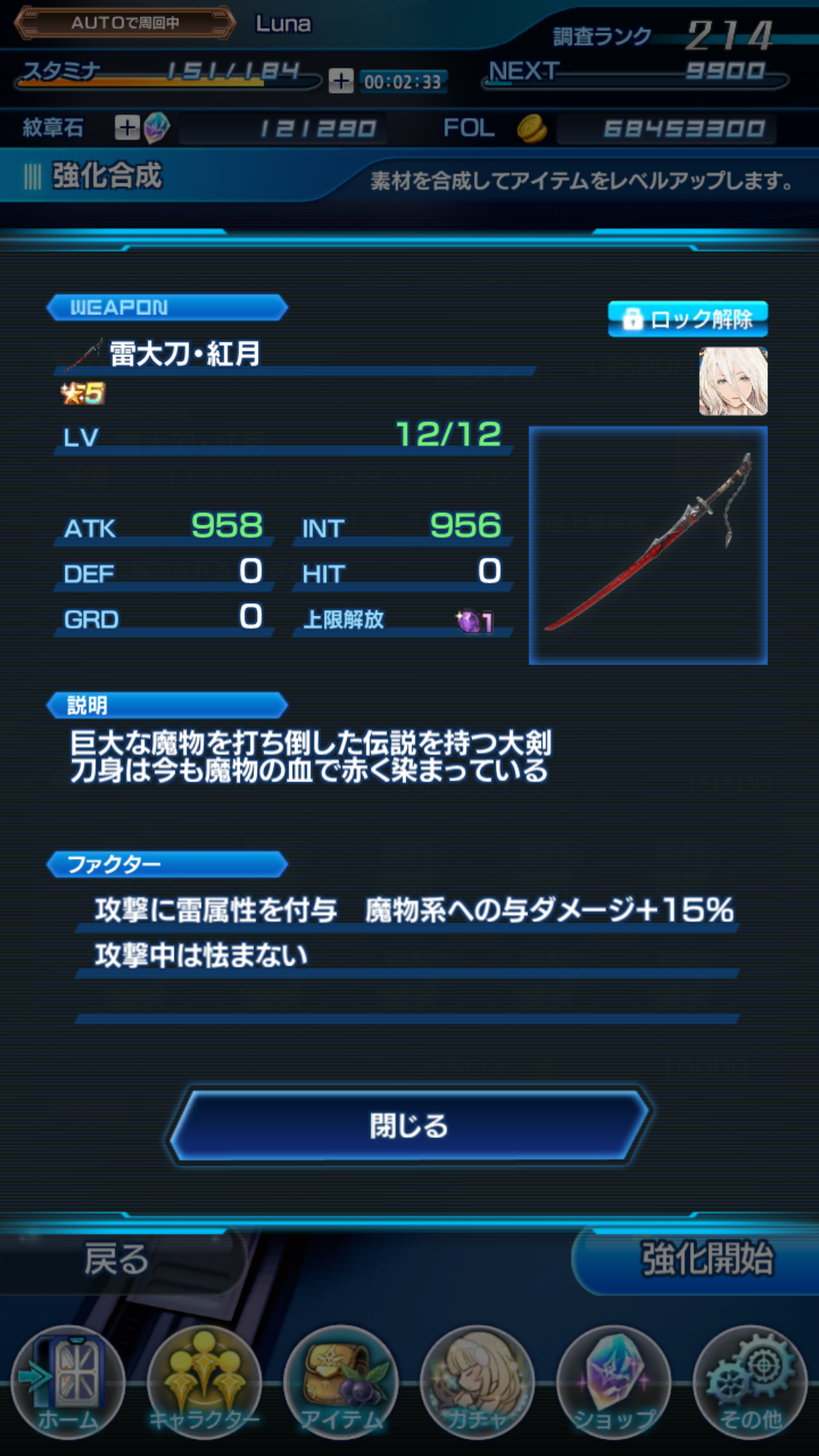 However A2 has approved of this this weapon is good for A2 or Alt Albel if you are using them



My boss setup for boss fights this is my setup for now sometimes I change A2 out for defender Dias sometimes but A2 is my tank she is good with this newly GS and I have Rena for heals as usual

I did not post during the Maid event since I did not roll for Maid Clair and Maid Nel I have to say Maid Clair was temptation itself

So I got my gems back up on my main account yes I did spend money I'm saving for
Wedding Fayt and Wedding Reimi please come to my main account and maybe my alt...

So good luck if your rolling for the newly GS I did get the Rifle I'm not using it unless they give me someone I'm going to use it maybe Wedding Reimi? *cough*

May the RNG be with you its all up to luck and what not

I am still playing this game on my Tablet and Phone so I will support this game.

But it's all up to your RNG for this game if your rolling for this new GS it's very good.

I'll never have Alt Albel So I'm going to focus on A2 on both accounts for my GS user.

Update-


Fayt and Alt Albel lives so this is the first hint between the two in such a long time it did make twitter alright there was no talk between Fayt or Albel since SOA dose this mean Albel will appear in Fayt Wedding Event? Beside the salty Sophia? They might since it obviously hinted in SO3 Fayt had a 'thing' for Albel somewhat, this just felt like a light teaser to the fan base that they know that people do ship AlbelXFayt or FaytXAlbel this second time we see Fayt with Albel in SOA the First time was the school event where Fayt wanted to see Albel not Sophia but Albel was taking a nap in that event and didn't get to see Fayt at all Fayt ended up fighting some random guys and getting upset that Albel didn't show or talk to him.

Fun fact people on twitter like calling Albel pudding Albel for what reason we don't know maybe it a hint to his hair?

And you thought the war between Maria and Sophia fans was bad lol

Take a look at the triangle that is Fayt, Albel and Cliff that is another war.