Hello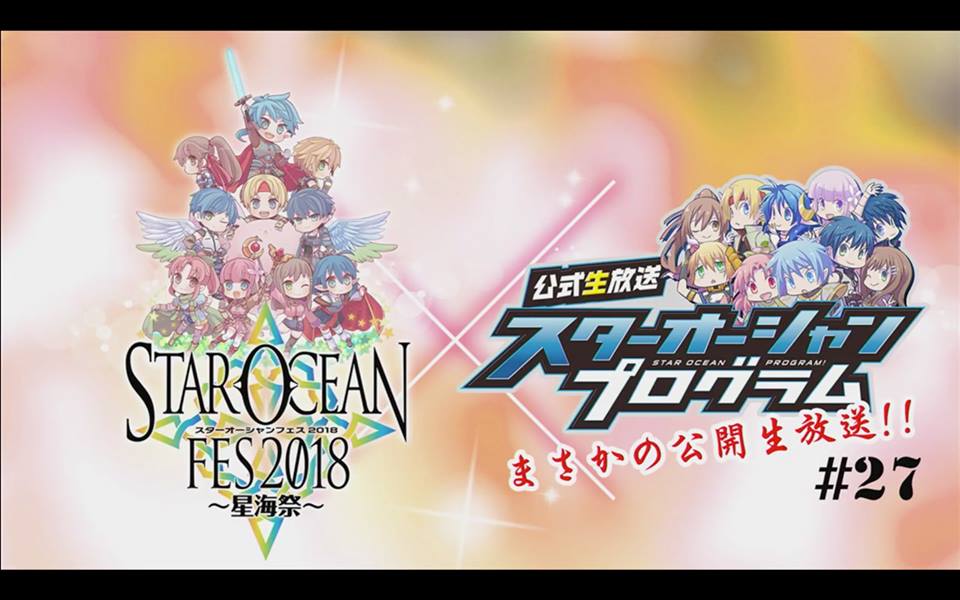 Broadcast to be over in a bit. Star Ocean Program #27 will be taking place during the Star Ocean Festival, as teased in the previous broadcast.
Star Ocean Fes 2018
Starts - 2018 May 20

マンガ「スターだめじゃんHD」第48話公開しましたー。マンガはこちら⇒http://sqex.to/cbB #アナムネシス
Link-https://twitter.com/SOA_SQEX/status/989339906173358081
New comic

May 20 will be Star Ocean Fes 2018. Star Ocean Program #27 will take place that date and it will be a crossover with Star Ocean Fes expect much party and alcohol JK.

In Star Ocean Fes what do you expect to see?? SOA info yes a new star ocean game? or just information on new characters?

I hope this will be a bright future for the Star Ocean games.