Hello.

This is the info of a...

- Remix of G.U.'s plot into a feature length movie
- 85mins Original animation feature
- Out on Blu-ray (10290yen) and DVD (7140yen) on 25th Jan 2008 in Japan
- Produced entirely by CyberConnect and Bandai Namco Games
- Published by Bandai Visual

Directed by the G.U. games director and CC2 president Hiroshi "Piros" Matsuyama himself, Trilogy will retell the story of the games we all know and love, with a new level of cinematic detail beyond what can be done in a PS2 game. Trilogy will include 5.1 surround sound, 10 minutes of bonus features, and a "Parody Mode", not seen since the Japanese release of the first four games. There will also be a limited edition, which will include a full color ".hack//G.U. World Guide."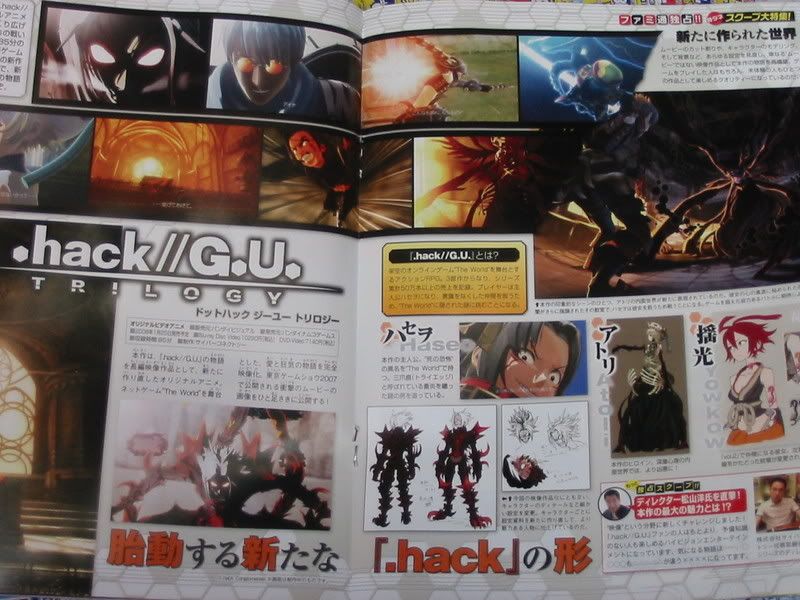 Links-
http://www.dothackers.net/
http://www.hack.channel.or.jp/trilogy/

Ahhh I SO want that one! it SO Nice looking beside .Hack//OVA. (I think this would look like on PS3!...Some wish huh?) enjoy now!.