Hello
----From discord---
Maintenance on 7/20 14:00 - 16:00
- New Contents -
Story Chapter 8
New Event
Bug Fix
- Ending Events/Pick-Ups/Coin Exchanges -
Double Gem Bargain Sale (Summer Campaign)
SO5 Event Adhesion Alma
SO3 Event Executioner
Ruins of Trial - Shrine of Elements (Earth Weakness)
Michael Coin Shop
Michael (Destruction) Coin Shop
Frost Tree 2 Coin Shop
------End of discord post--
"【7/20(木)メンテナンスのお知らせ②】 本日14:00~16:00頃まで、新イベントの追加や不具合修正などに伴うメンテナンス作業を実施いたします。メンテナンス中はゲームをプレイできません。詳細はゲーム内のお知らせおよび公式サイトをご確認ください。
#アナムネシス
"
"[7/20 (Thursday) maintenance ②] today 14: 00-16:00, add a new event or failure will be doing maintenance work due to fix. Cannot play the game during the maintenance. For more information, see in-game announcements and official site"
Link-
https://twitter.com/SOA_SQEX/status/887779083769094145
New event coming up with a new character?
Link-
https://twitter.com/SOA_SQEX/status/887869651685842944
New comic
And we are getting more story? I'm all up for that.
I decided to roll 1 time on my main account
And I got...
One rainbow
O_O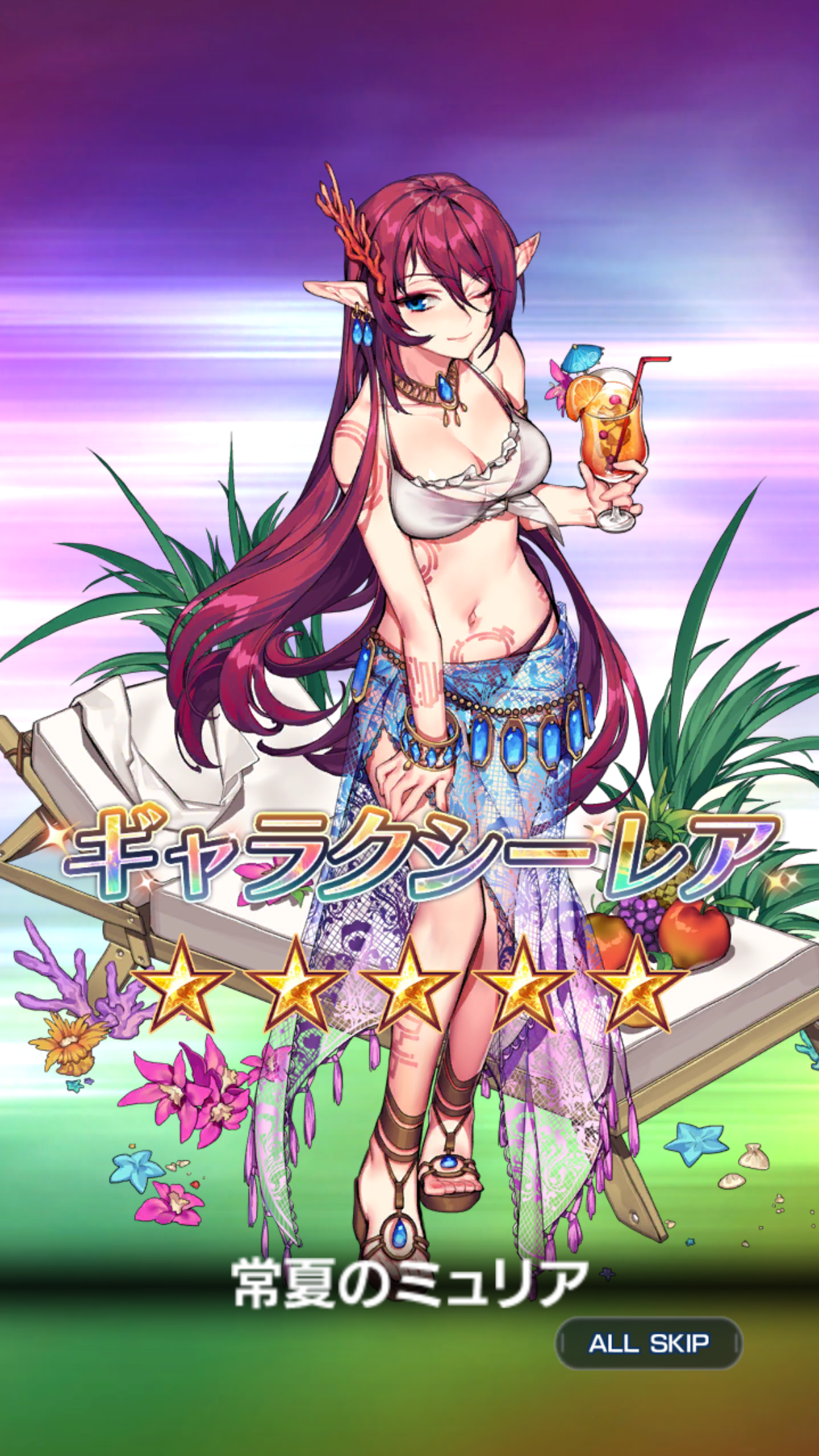 Nooo I wanted...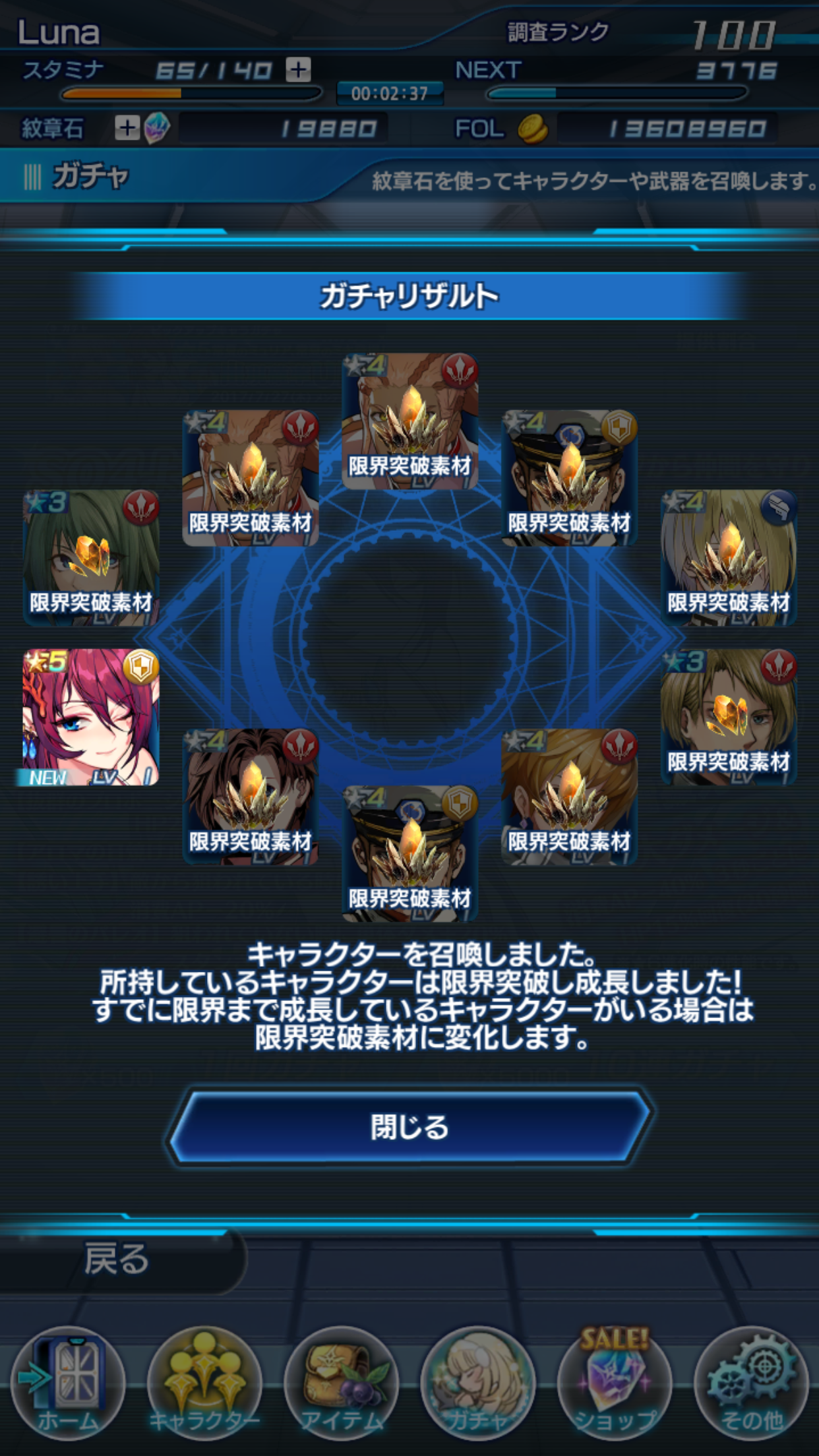 My luck in ONE roll >_< S.Reimi please wait for me...
I feel like I used my luck for Swimsuit Reimi...
So yes this is my one roll I'm going to save my gems for Swimsuit Reimi and watch me get Sophia...>_<
Good luck on getting any of the girls and Swimsuit Myuria is alright I did try her she good with Edge.
Tries to ship Swimsuit Myuria with Edge...>_< sorry Reimi.
As for Fayt he don't react anyway with Swimsuit Myuria and S.Myuria is glued to Edge...seriously.
I had to remove Rena from party she and Wedding Rena from party for a bit...
Yes more of the daily protesting you can guess who was doing some protesting.
So I might decide what party to use we do got Swimsuit Myuria on my main and my alt is going to have to wait.
I'm going to buy gems on my alt maybe tomorrow win I get my check in the mail *sigh*
Get ready for the update that is incoming.
In Rena voice "Are you ready?"