Hello
So we heard that SOA sales and app download has skyrocket since the FFBE event is out.
They are getting the sales and is ranked in the store again.
Now how are the characters themselves?
Fina is good if you don't have Swimsuit Sophia I head she is risky if left alone in auto she almost good as Rena I said almost.
Rain is a god defender and is a tank you can replace Dias and Edge with him if someone says re-roll if you roll Rain don't listen to them Rain is that good I tried him out and he fits perfectly with my team with maxed out rented Dias and my 10LB Fayt we did damage to the Cyril event.
Lasswell is good for new players he is free if you have the blue FFBE tickets and I never tried him but people say he is a good freebie.
I'm thinking of building my 'Rain' up a lot yes I did get Rain it just...*sigh* it just how much I had to spend on my main account to get him T_T My alt got him with in the second free gems roll my main got...
>_> 2 drops of Fina >_< I had to get more money to get Rain and he was worth it.
Fina
Fina drop 2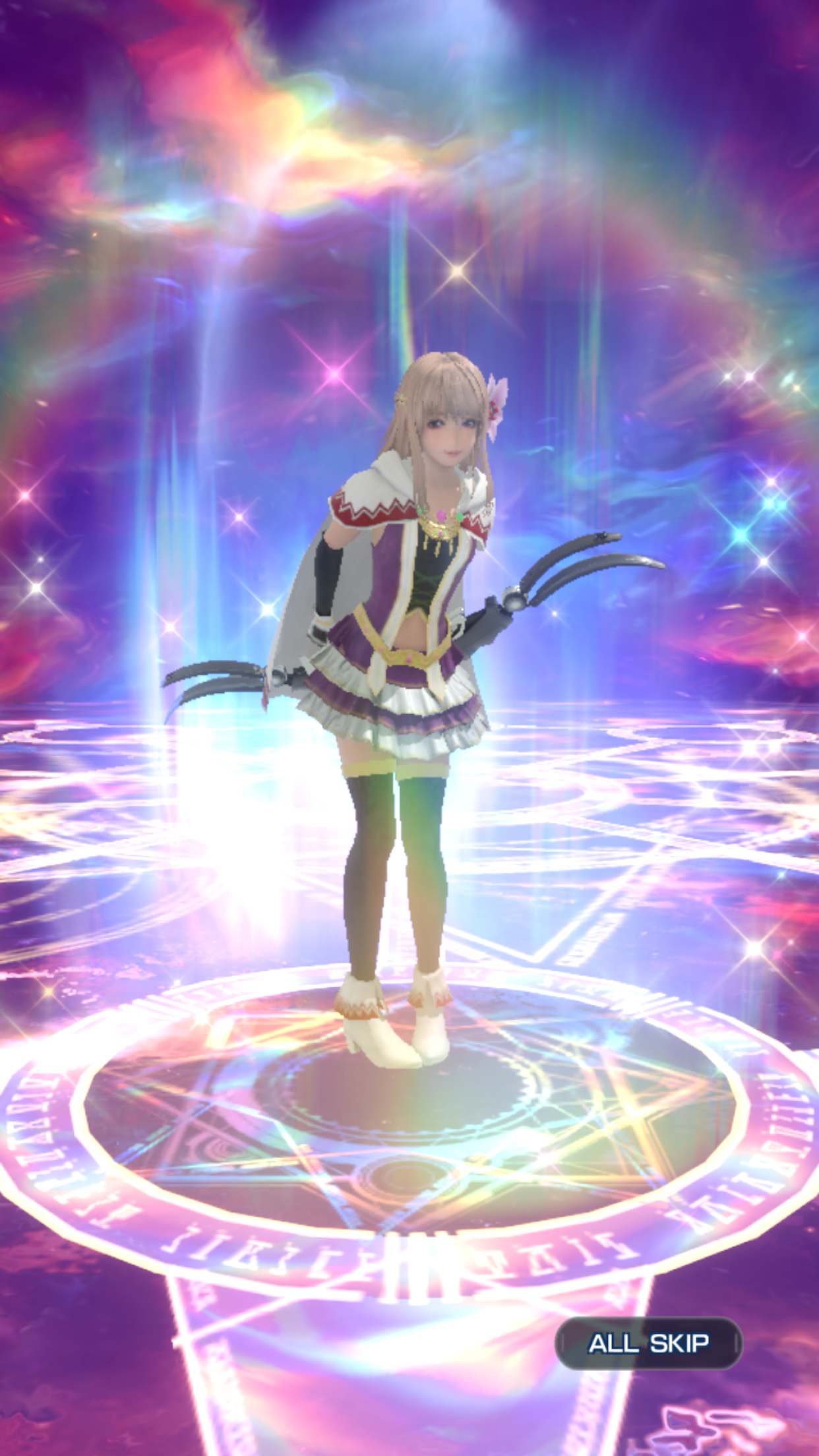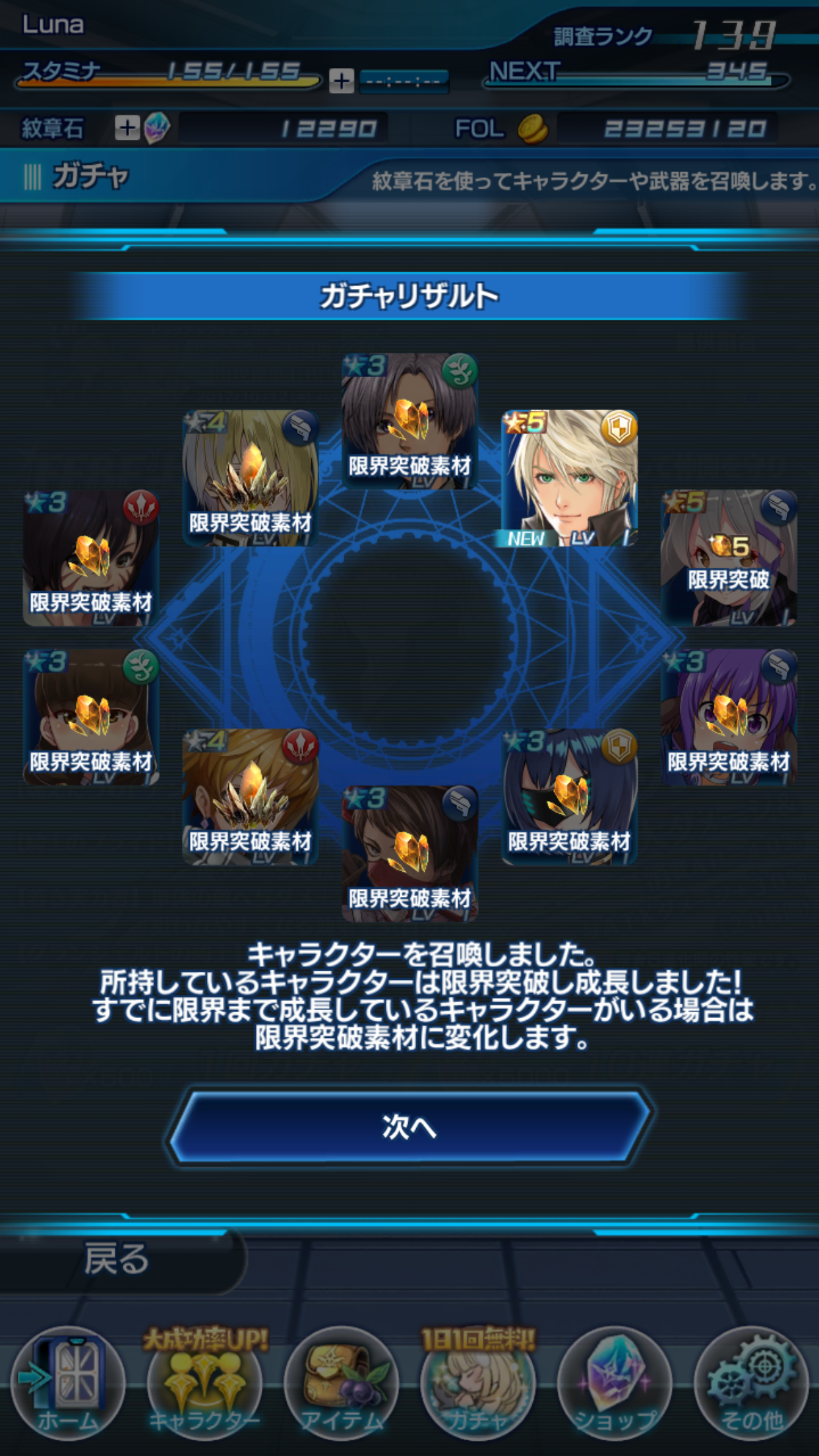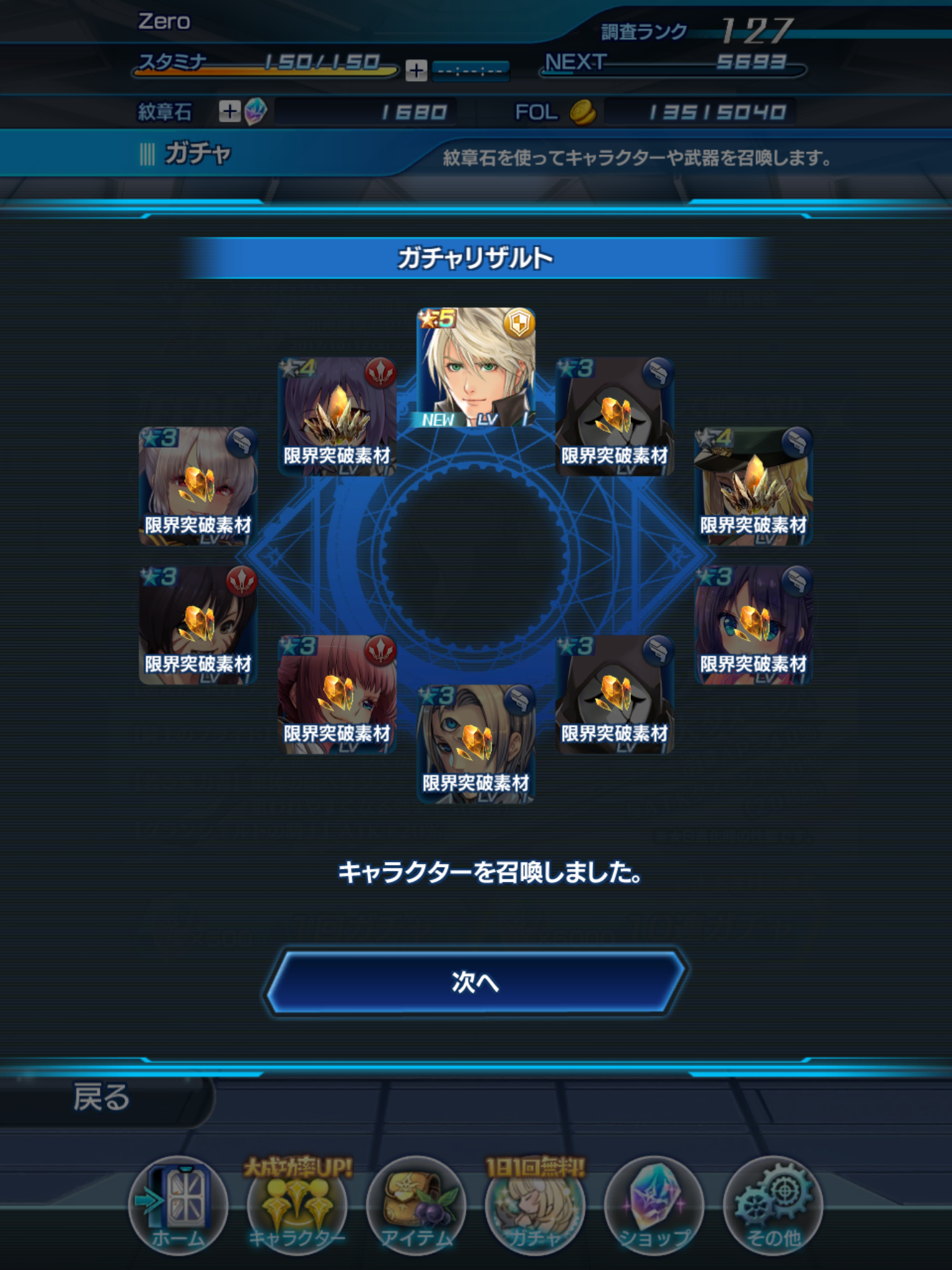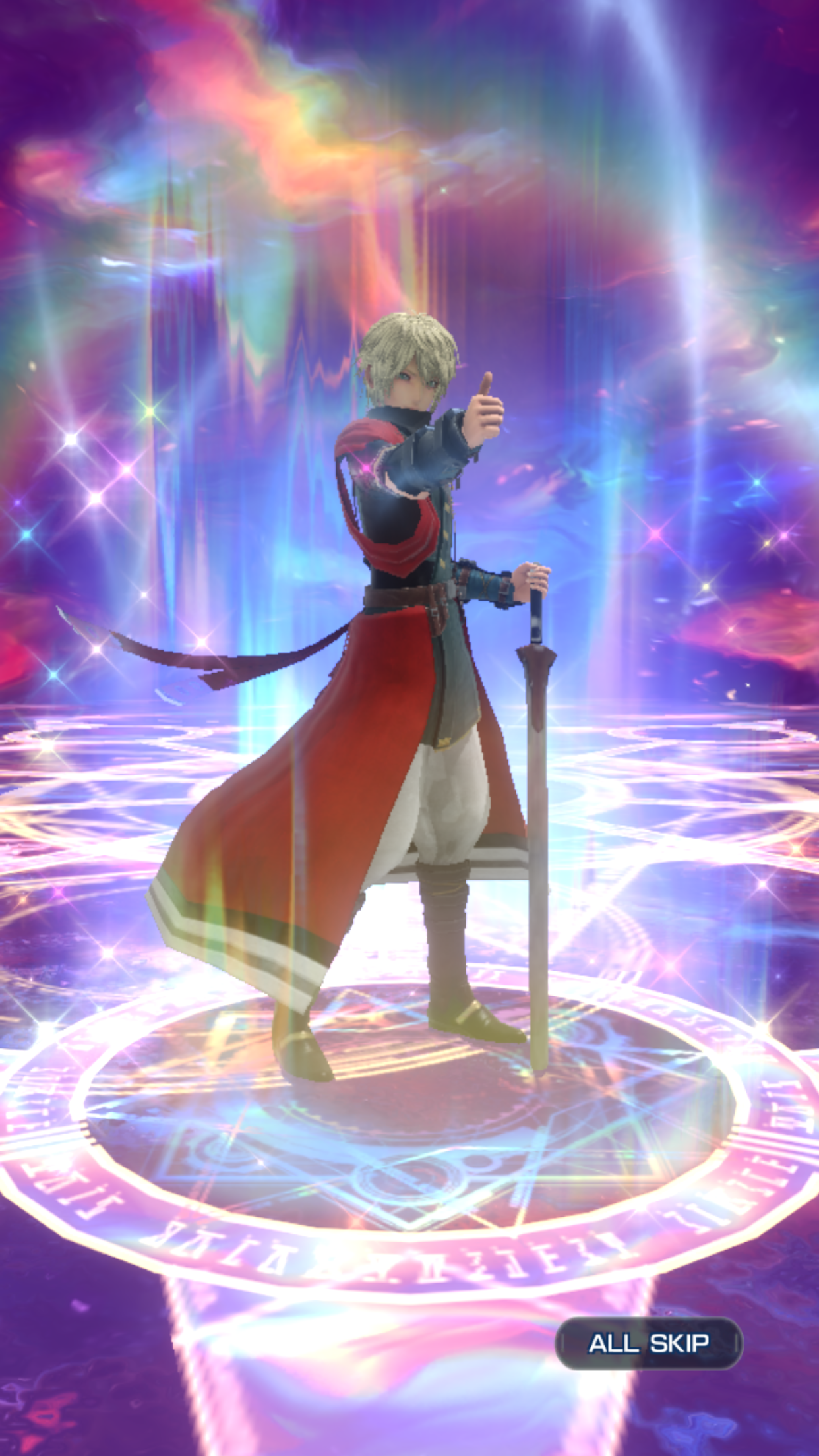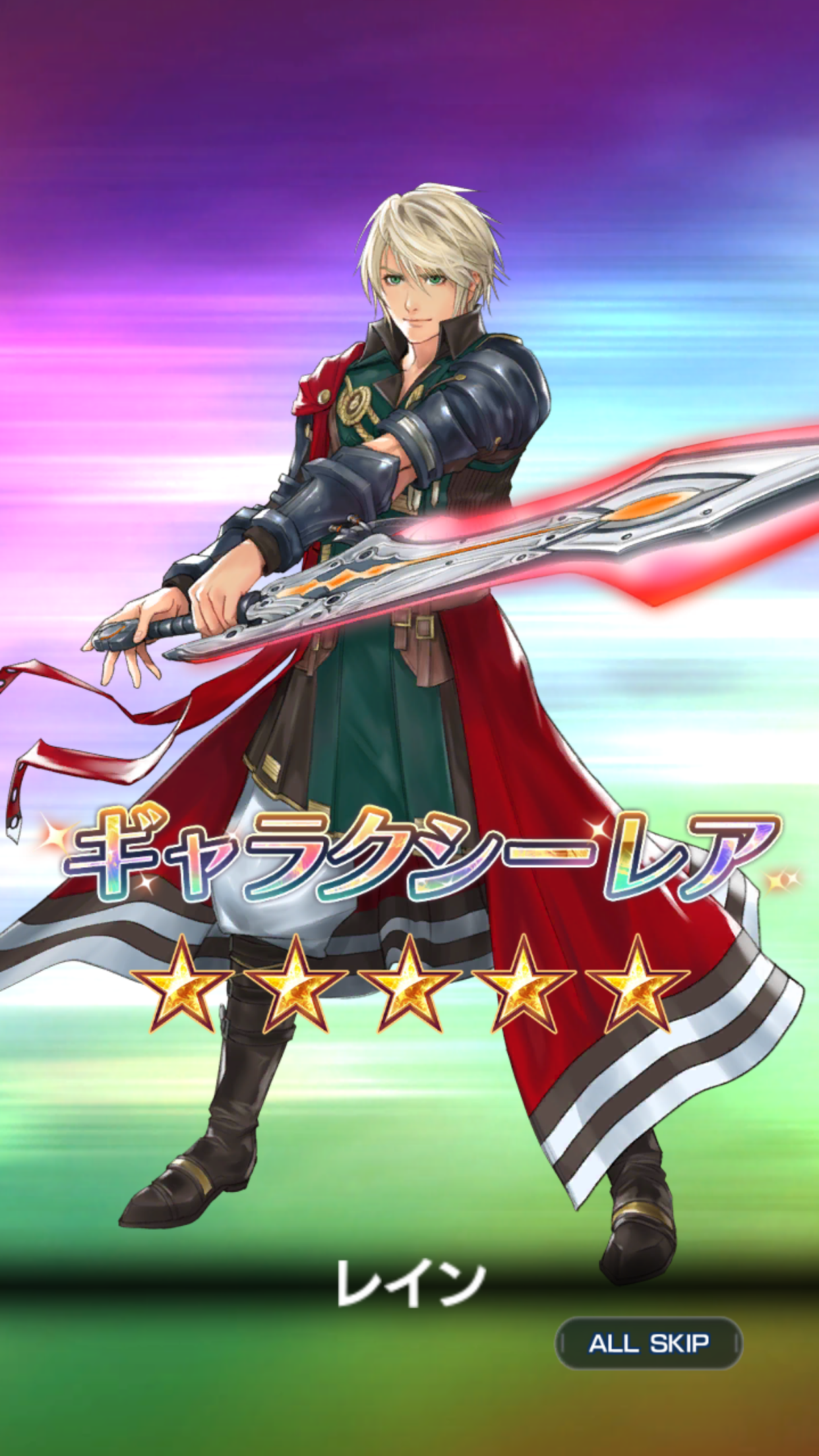 So yes the money I had to spend for Rain on my main was worth it.
My alt got Rain but not Fina my main got Fina.
So good luck with the RNG in this game remember they are limited characters so roll if you can
And yes Fina is cute I almost do like her for a girl she maybe up there with Rena in my ranking.
Word from facebook group that a lot of people joined them O_o so people are coming in maybe from FFBE game itself so expect to see a lot of new players about.
I know both of my Fayt on my main and alt are getting rented I'm not too sure by who but I am getting coins I do see a lot I mean lot of Rain with all kind of swords out I think there are a lot of Rains out there now.
And yes Nel is making a comeback with a lot of Claude users and Edge somewhat and there are still a lot of Rena users out for rent along with the wedding girls and overflow of Swimsuit Reimi that is what I saw.
But for me I do see a lot of Fayt users making a comeback on solo maps I don't know about MP maps.
So far no Emmerson making at comeback at all with maybe barely Decus I mean...Michael.
With the skill seeds you can upgrade anyone but it takes time to farm them and it's not cheap.
I just maxed out Fayt on both accounts my main and my alt so I'm good to go as in LB and skill seeds.
And Faize is making a slow comeback on solo maps.
I would work on my 10LB Rena just for boss battles with the skill seeds and I do like Fina but I'm not too sure with the skill seeds first off I'm going to try to finish Rain in LB.
I say if you're new try to get Rain and Fina and try to LB them soon as possible but expect to see new people playing this game in MP and solo maps and people on discord say that Fayt users are dying...
I see a lot of Fayt users in solo maps...seriously and a lot of them admit they drop Fayt for Swimsuit Reimi for her body and some will say Swimsuit Reimi is squishy this is from discord chat.
Well I can't complain I am a girl after all so I go for the guys mostly :P
Girls have different point of views that why we are called fan girls lol.