Hello
---From discord---
**Star Ocean Anamnesis Live Stream
#Twenty
-Four on 2/27 20:00 - 21:30.**
**Summary**
This program is a live stream of Star Ocean's latest work Star Ocean Anamnesis. Join the MC Welch, Kobayashi Producer, and Kai Management Producer as they showcase New Characters, Events, and Live Plays!
The stream this time will focus on anniversary introducing new events and characters.
**Keyword**
None
**Performers**
Welch Vineyard (MC)
Kobayashi (Producer)
Kai (Management Producer)
Evelysse
Guest<----?!?
------End of discord---
Link-
http://sep.jp.square-enix.com/info/20180227000617.html
"2/27(火)20:00より、公式生放送『STAR OCEAN PROGRAM #24』が放送決定! 艦長!『STAR OCEAN PROGRAM #24』見てくれるかな!?(`◎Д◎´)b いいですとも~!\(´◎∀◎`)/ 視聴はこちら⇒
http://sqex.to/fTp
#アナムネシス
"
"From 2/27 (Tue) 20:00, the official live "STAR OCEAN PROGRAM # 24" is broadcast decision! Captain! Will you look at STAR OCEAN PROGRAM # 24? ('◎Д◎´) b is nice and well ~! \ (´◎∀◎')/Watch here ⇒
http://sqex.to/fTp
"
Link-
https://twitter.com/SOA_SQEX/status/966936858931245057
So we don't know who the 'Guest' is and it might be one of the characters and Clair is not on the list people think it might be her.
Maybe the June Wedding event? First was Reimi and Fayt
Second place was Clair and Albel so maybe they might be showing wedding pictures?
Or not we don't know and they wanted to do another collaboration O_O but they wanted people to give them ideas or something...>_> The whole collaboration they talked about it on the radio or something that was the rumors among discord chat.
My feelings is they kind of screwed up valentines day event Cat Rena was all the hype until she had no Health Regeneration and they added Welch and Verda, Welch who was adult like and sexy but same personality and Verda the little girl I think they might of dropped the ball here...Verda was something people was not expecting.
So they tried to redeem themselves with Crimson Grace Phia Melle hello breast I don't think that worked at all I think they lost money by the feeling of it.
Yes I'm salty my alt has no no Rena not even the cat Rena...T_T
but I got 3 times of valentines Verda who I'll never never use.
Discord people was getting the 'Ice sword' I was salty I wanted another one so my hype all this time was the weapon gacha >_> I never got a sword of the new gacha draws.
So I went to the sword gacha the normal one and I got...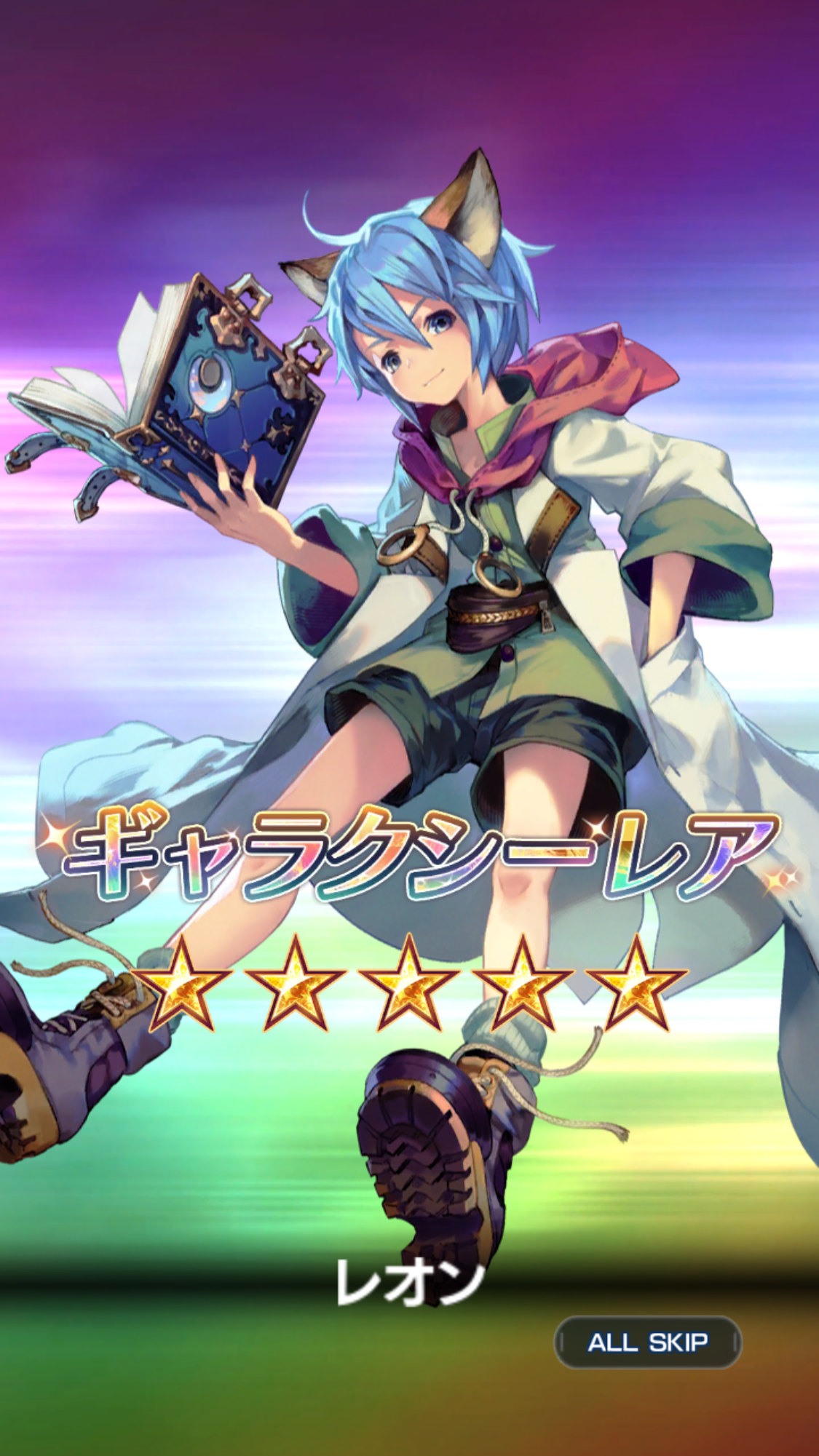 Free roll of Leon O_O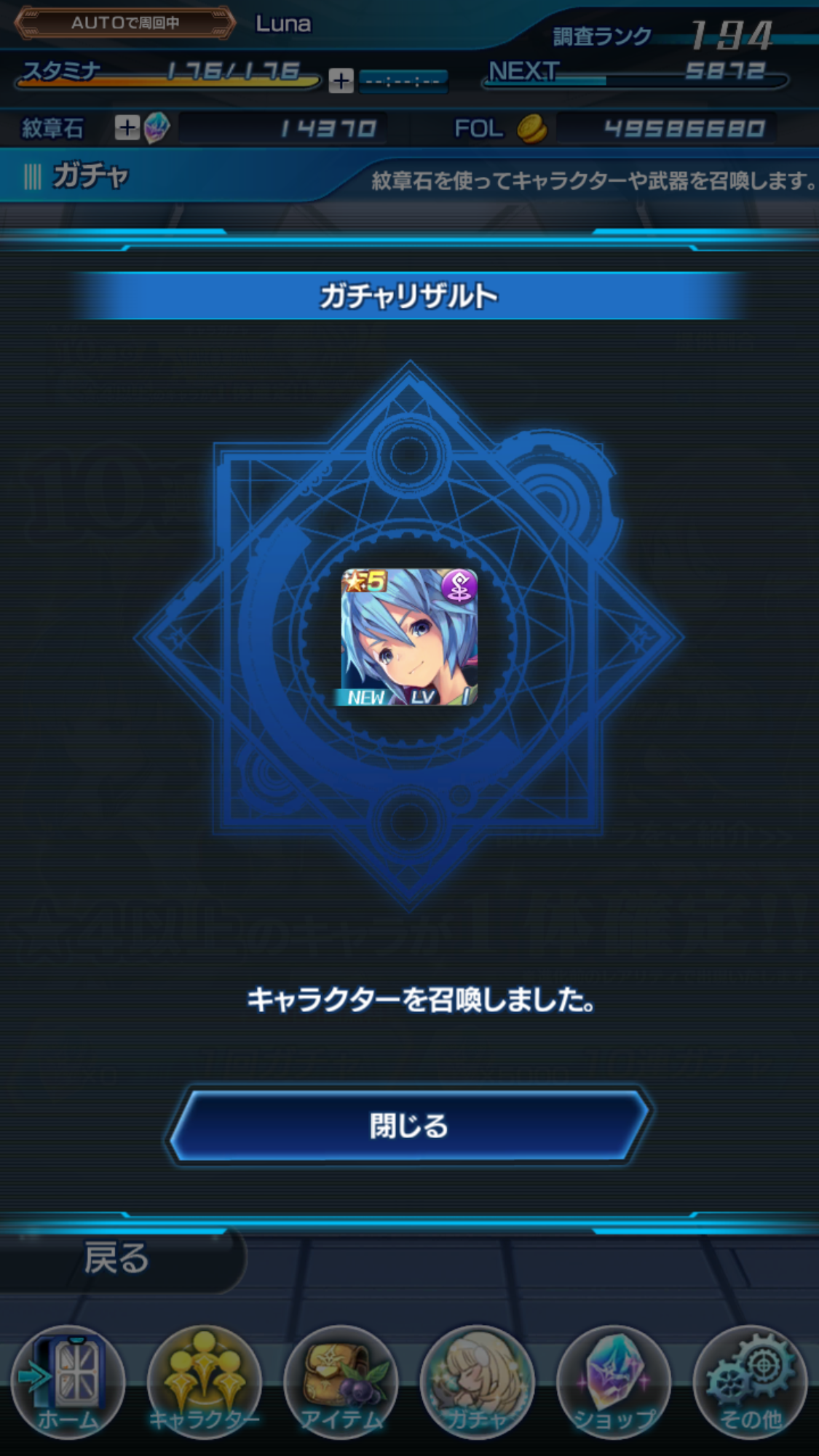 On a free roll I hope that wasn't my luck >_>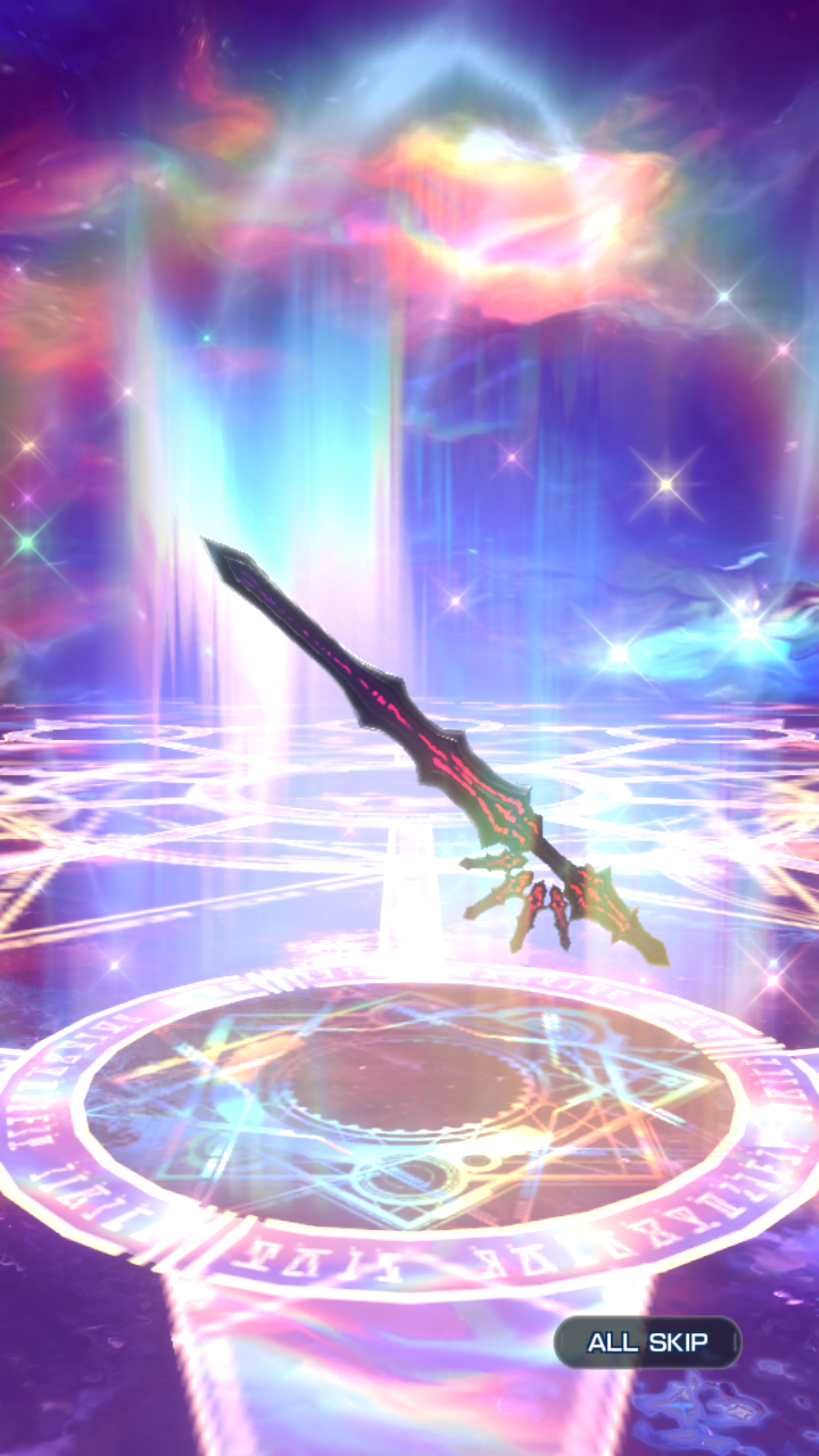 Win people was getting Ice swords I got this...Fayt weapon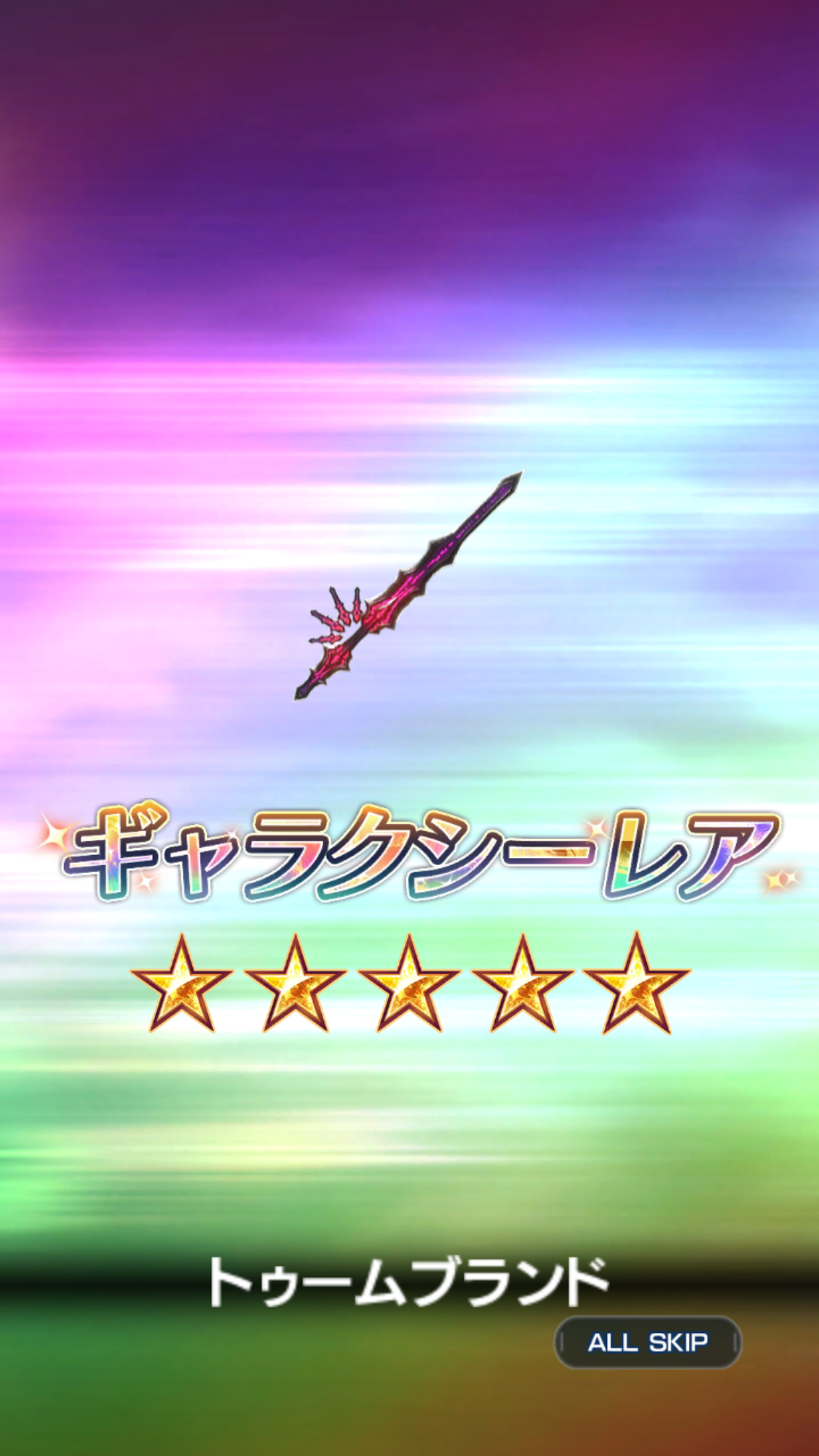 It's not bad but it red and black it reminds me of Fayt Dimension Door that he don't have yet not in this world.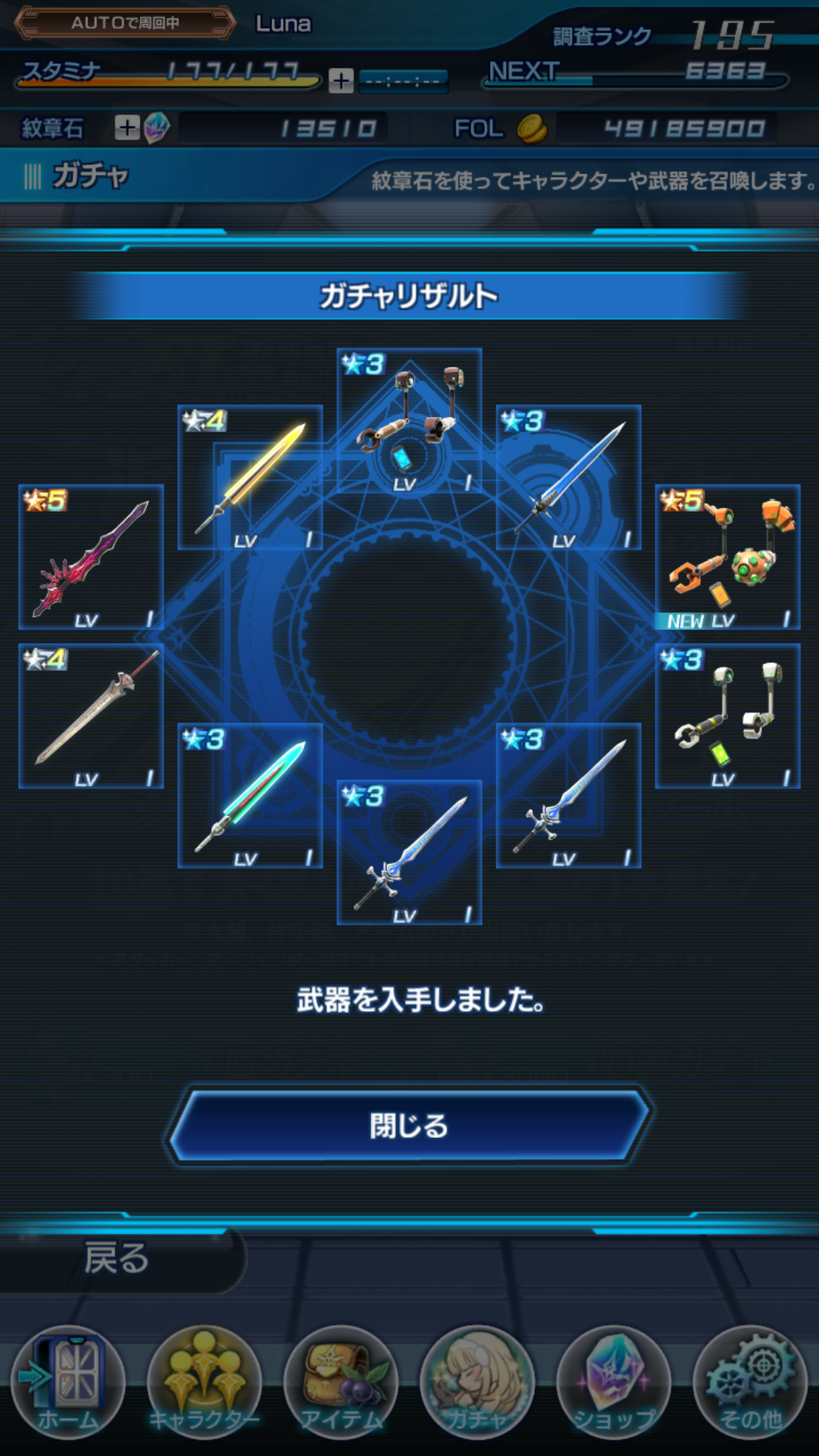 So got another Fayt weapon but no Ice sword on either gacha banners so getting another sword that is Fayt weapon is that a hint?
(It's been ages since I got a sword on this account and I get Fayt weapon so it must be a sign but no Ice swords)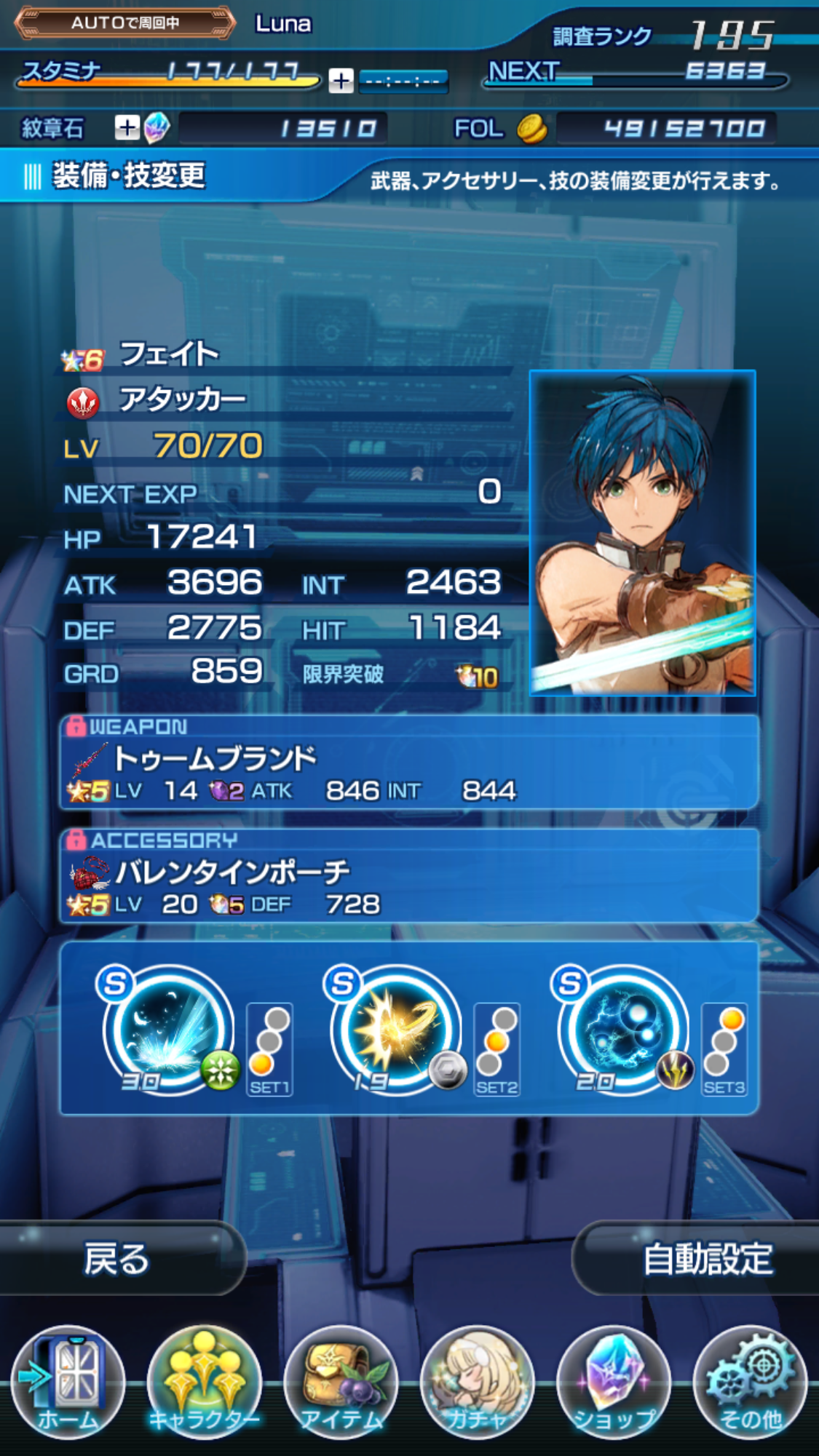 Fayt and his sword and what he has on.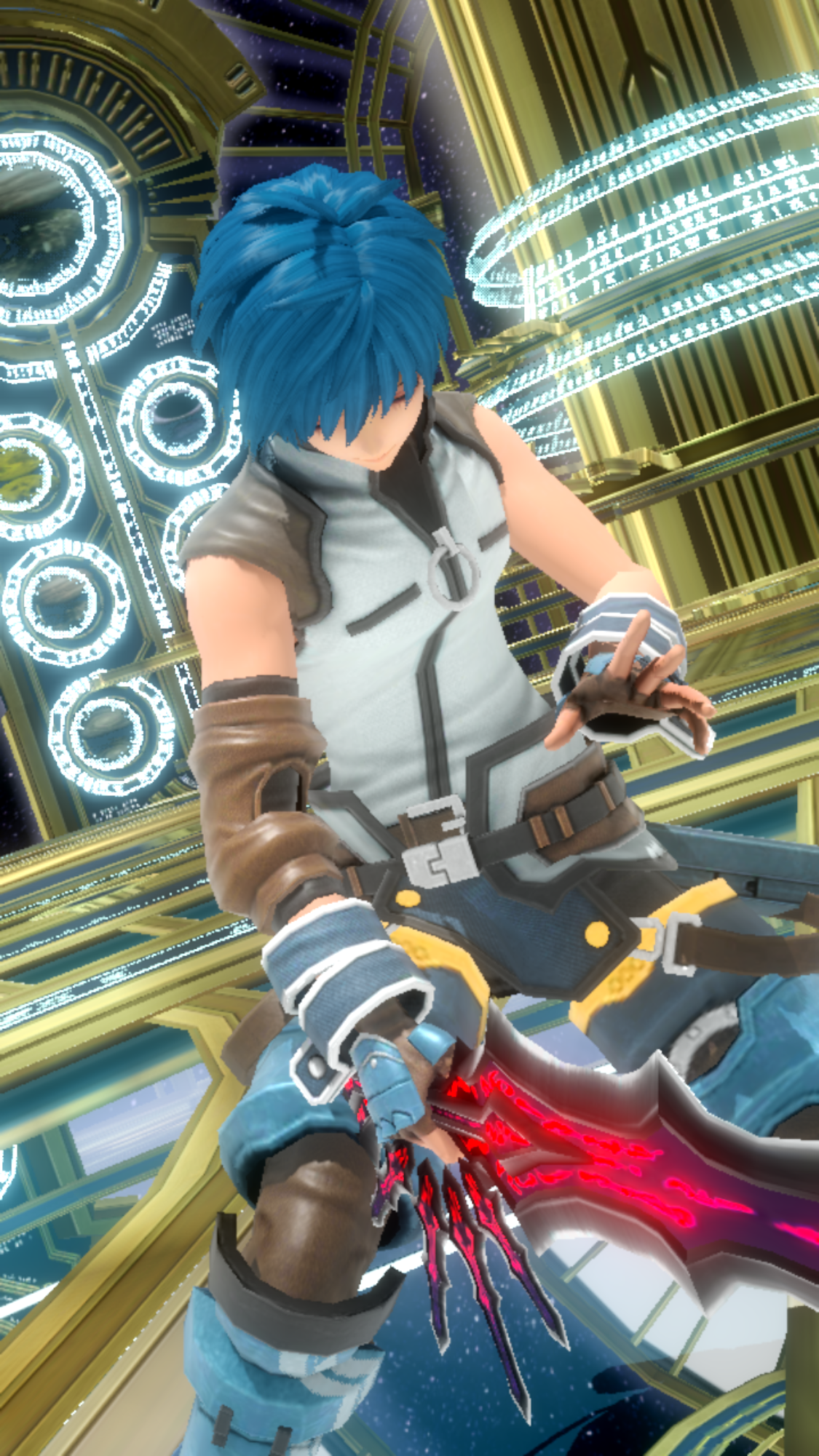 I think Fayt likes his sword over the others but Reimi sword is pretty...never got another one of Reimi sword either...
My main account Luna finally got Leon *hype* unfortunately main account 'Fayt' is protesting already...>_> auto battles you got to love them it shows how the party really feels about the party.
So looks like my main account Fayt is stuck with his sword that or the Wind sword Edge weapon that he can use for damage.
But no on my main account I never did draw for valentines nor did I draw for this banner that we have now so getting a Free Leon and Fayt weapon might be some of the luck of not doing any draws?
But I want to save for the Wedding event that is my goal for now.
Come on wedding Reimi and Wedding Fayt.
if they do another collaboration let it be Nier Automata or Final Fantasy 15 *cough* Final Fantasy 7 or Final Fantasy 8 or Final Fantasy Mobius and Radiant stories will work.
But if they do a good collaboration I might be tempted to spend money.
Hmm...Kingdom Hearts might work but I do want Nier Automata over anything else for now.
So this is a update on what I got for my main account Luna and a update on
STAR OCEAN PROGRAM #24 people are guessing that it's Clair that is going to show up again but we don't know yet.