Hello
Pic time here we go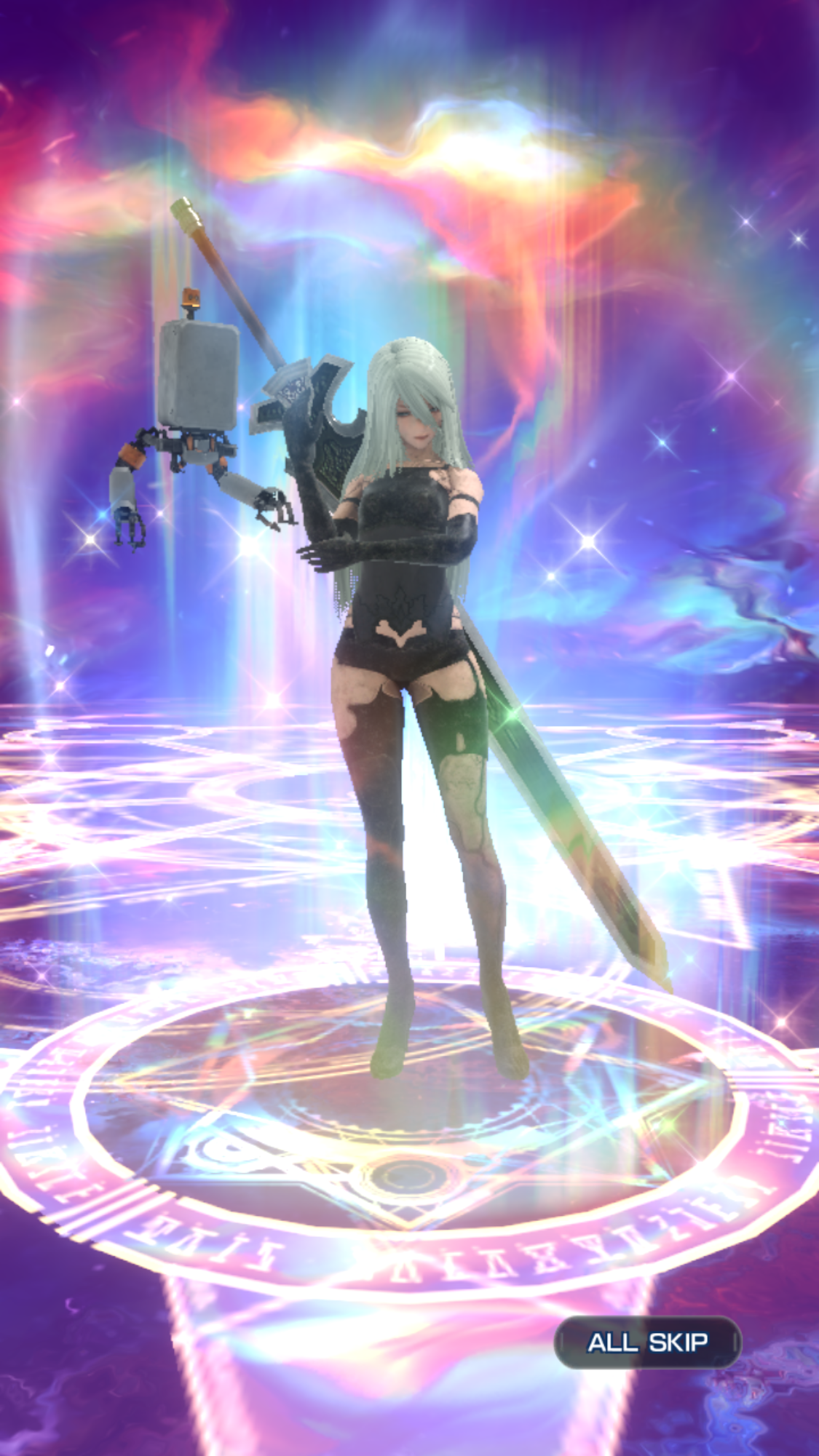 I rolled on my main account after doing my alt to check something so I went to A2 banner after experiencing my alt account RNG.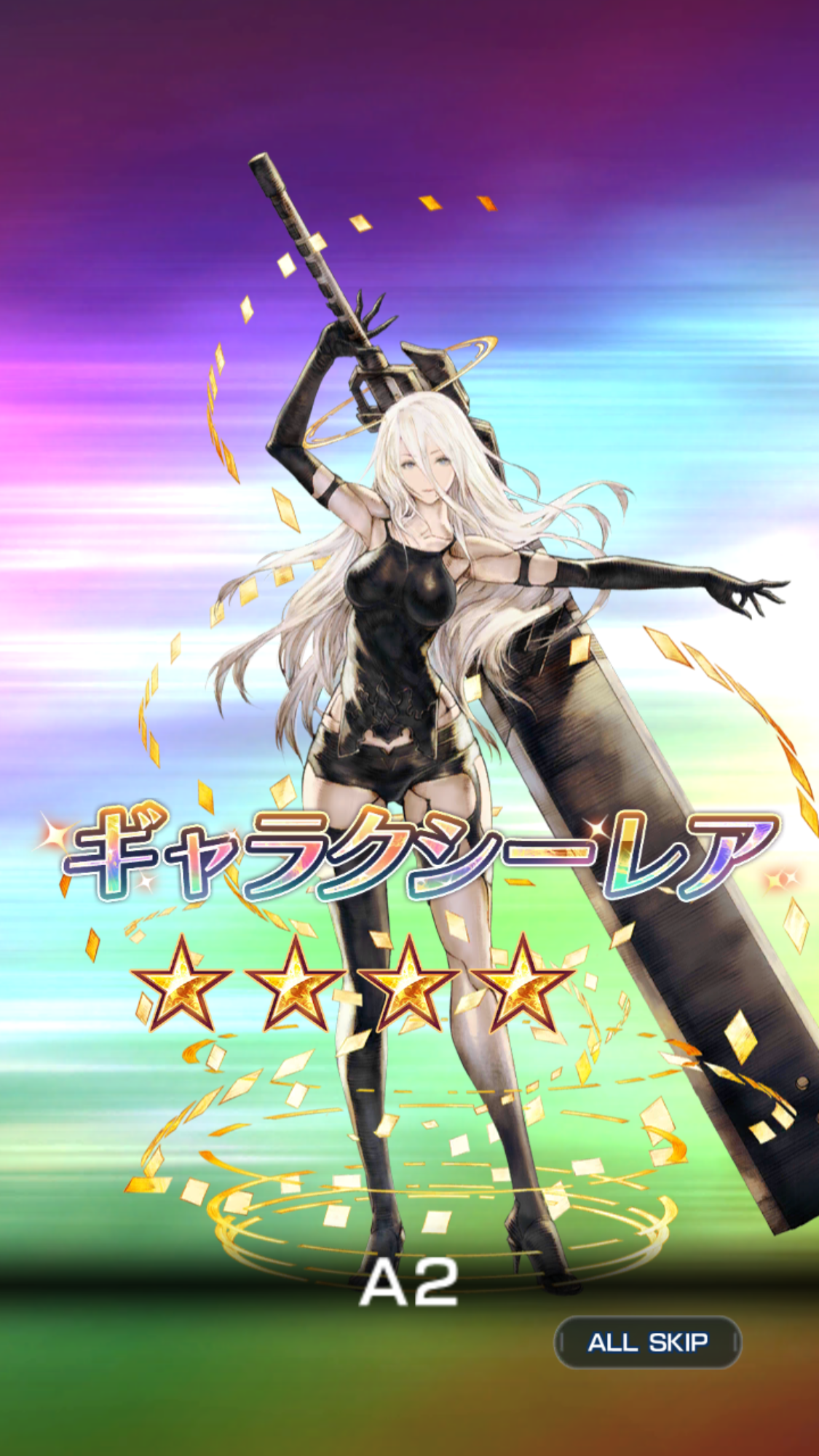 But I got A2 on my main account.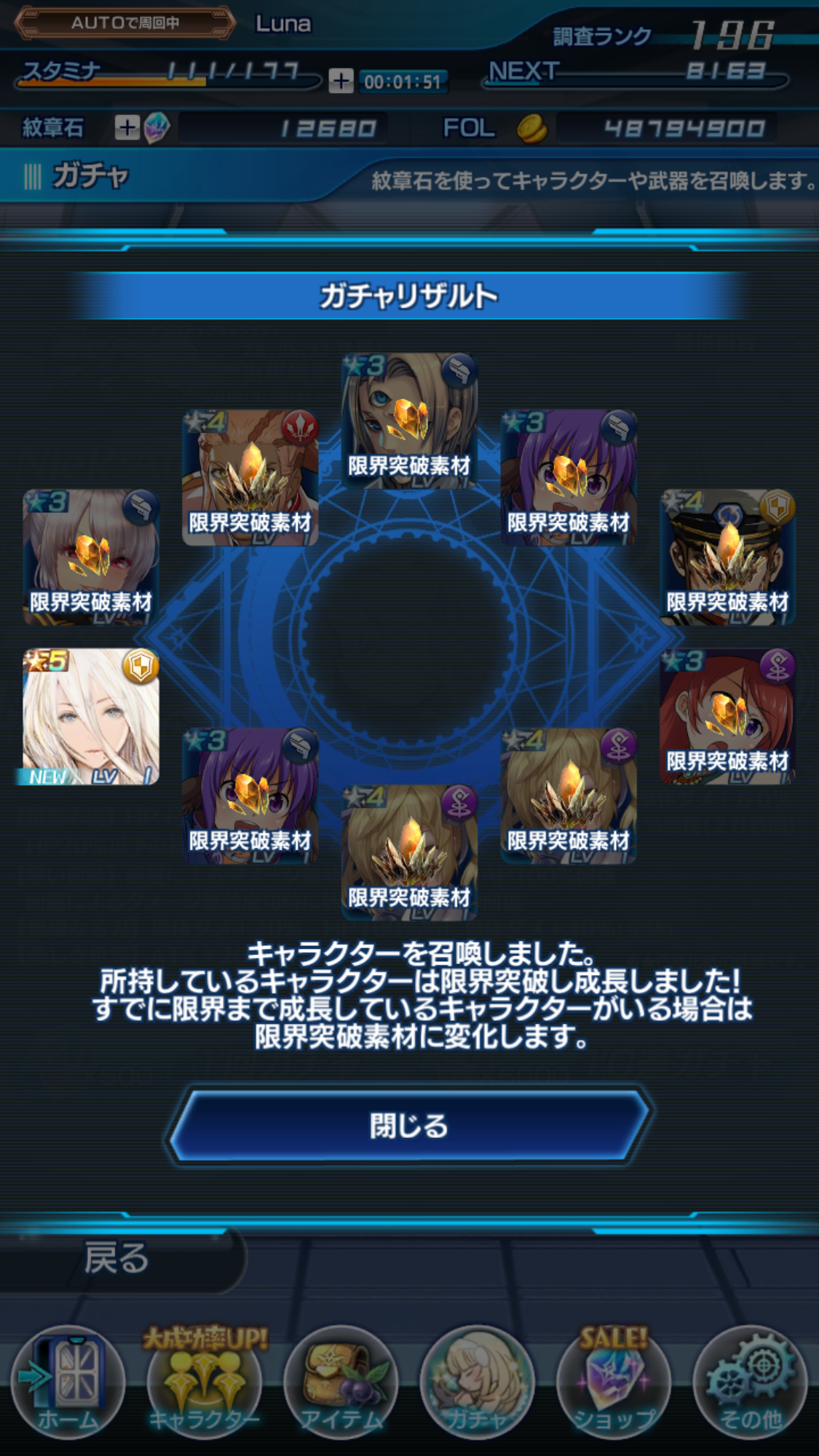 A2 wasn't cheap to get either T_T
So I had one Ace ticked to use I got a rainbow but...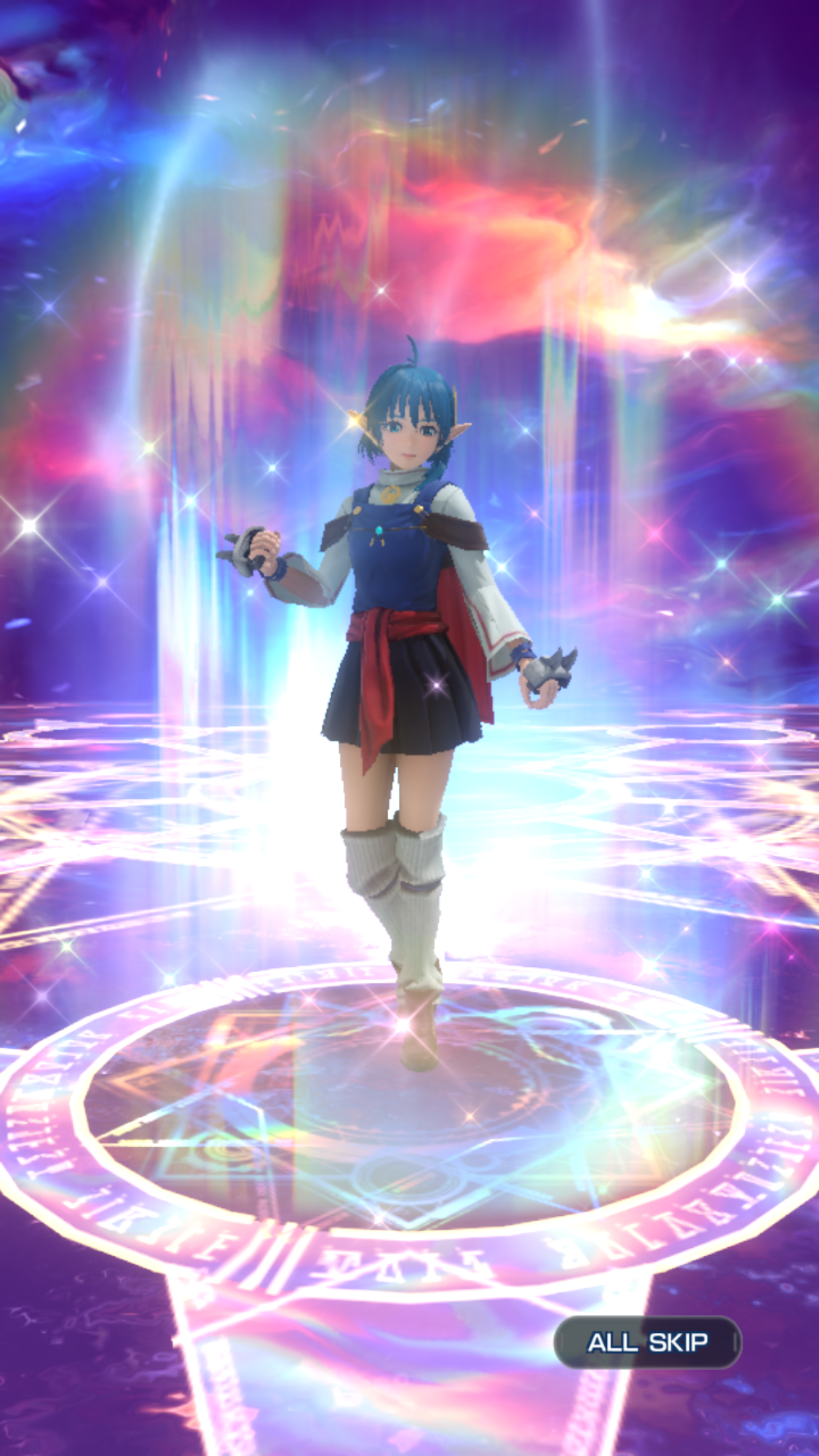 Err...it's not Fayt this time around nope it's Rena.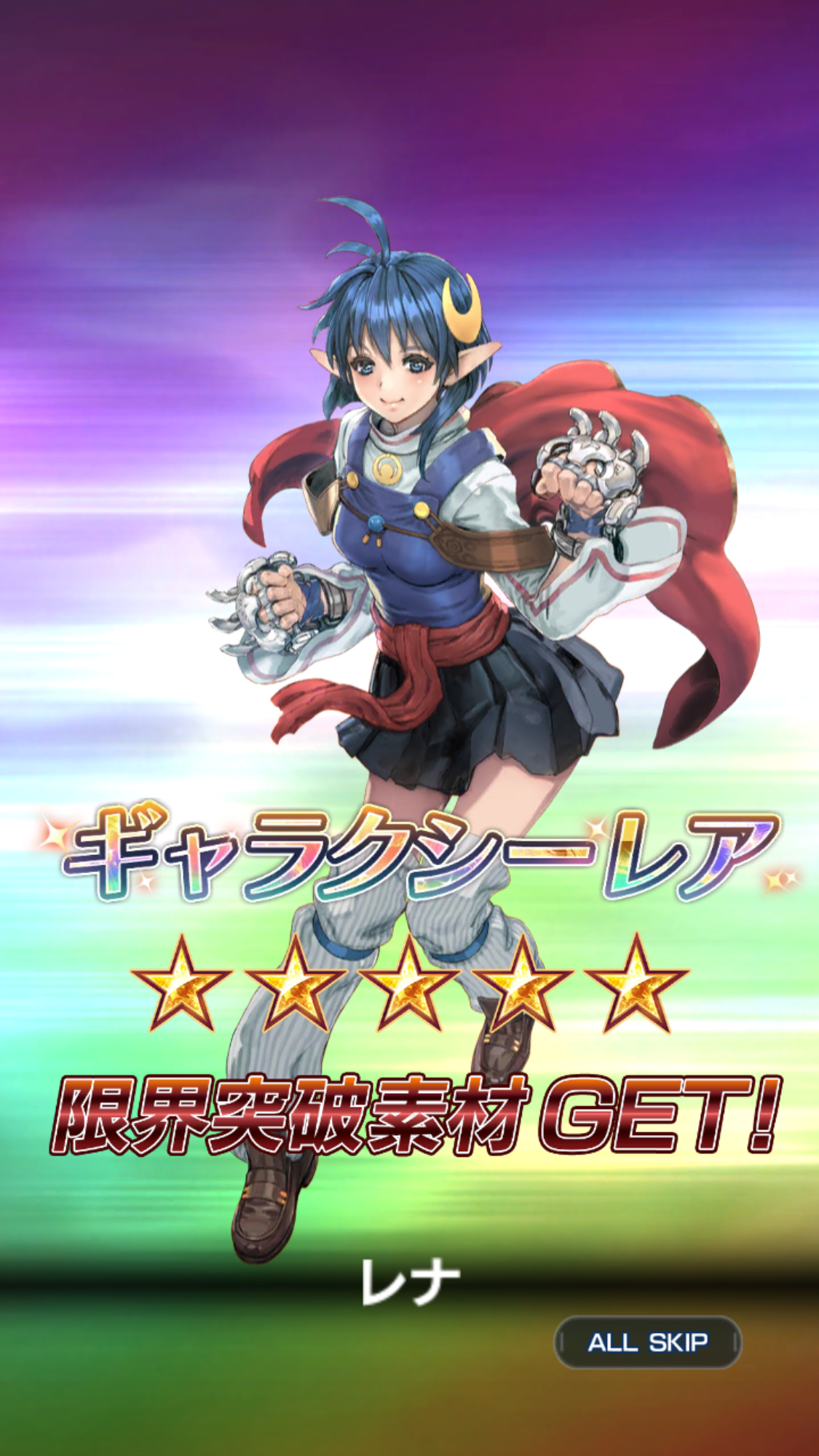 She already 10LB out maxed.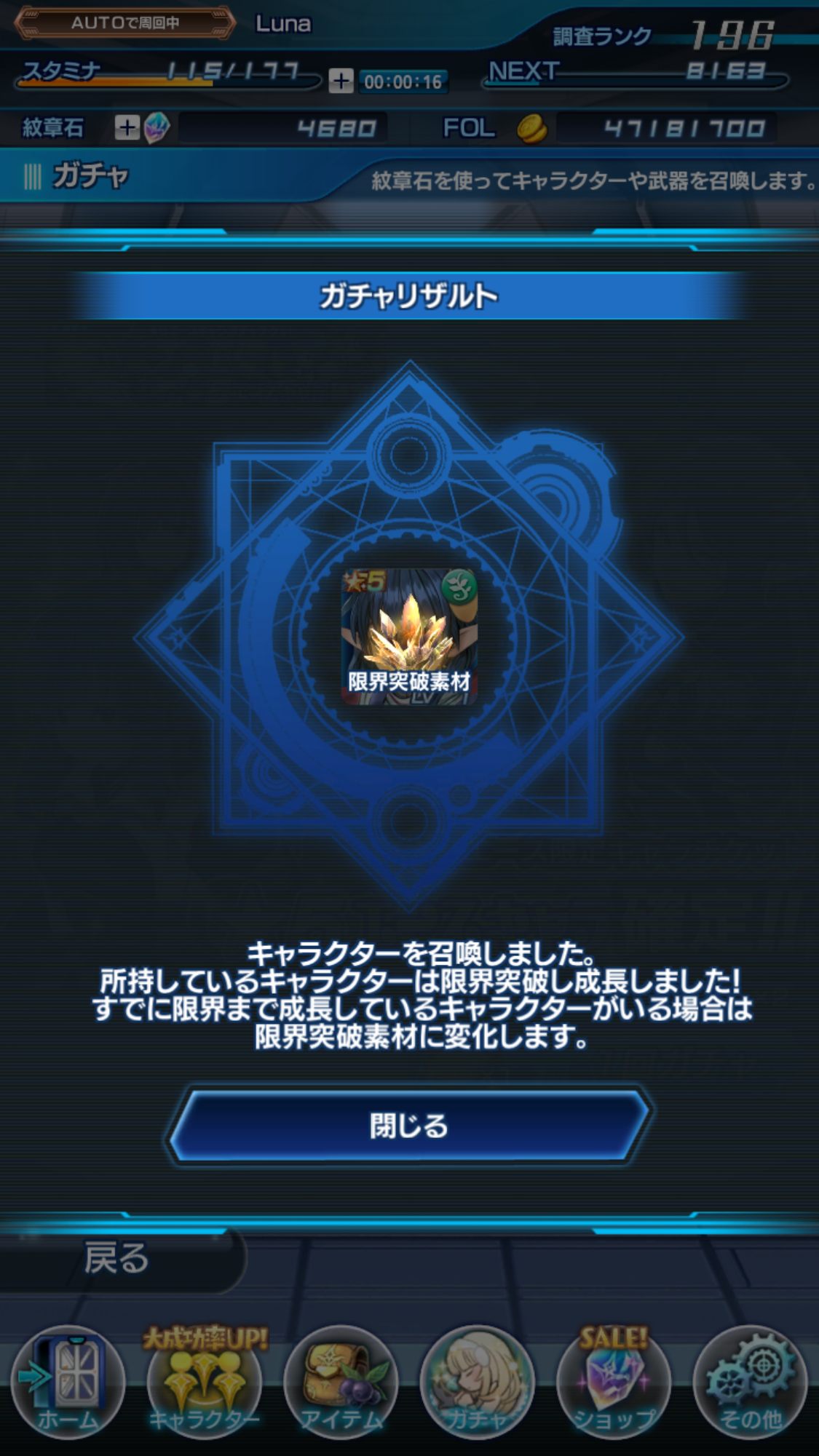 But my alt would of loved Rena...my alt has no good heals T_T
So the last of my gems I went for sword draw hoping to get a weapon for A2 and...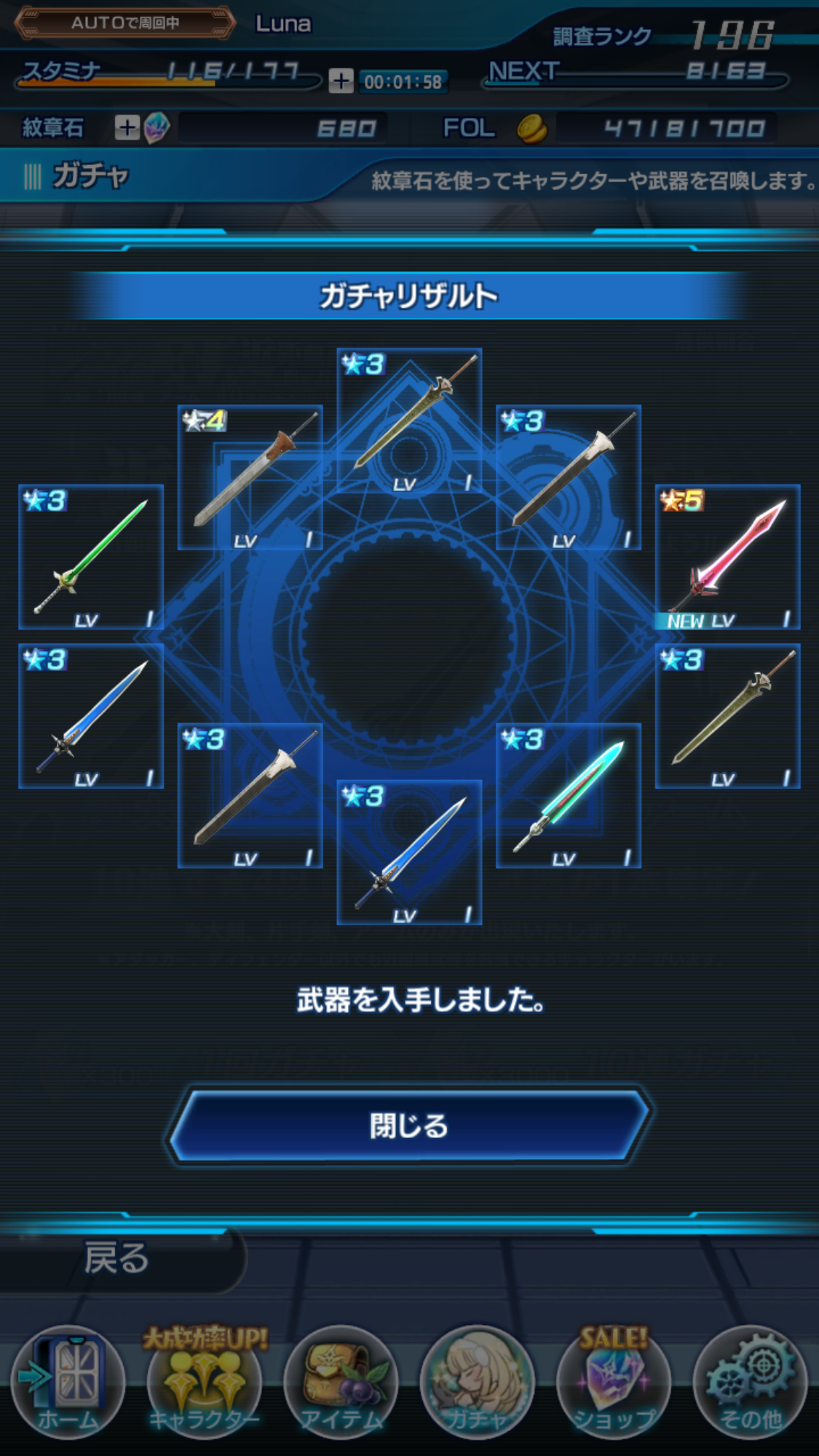 It was gold...but it had a 5 Star sword....T_T it tricked me that why I skipped it.
That sword is...
Weapon Name: Soil Crystal Edge
Type: Sword
Factor: Gain Earth Attribute
Absorb 10% of Damage Dealt by Regular Attacks as HP.
Earth sword but A2 can't use it...and I don't have B2...so another sword for Fayt?
My alt RNG was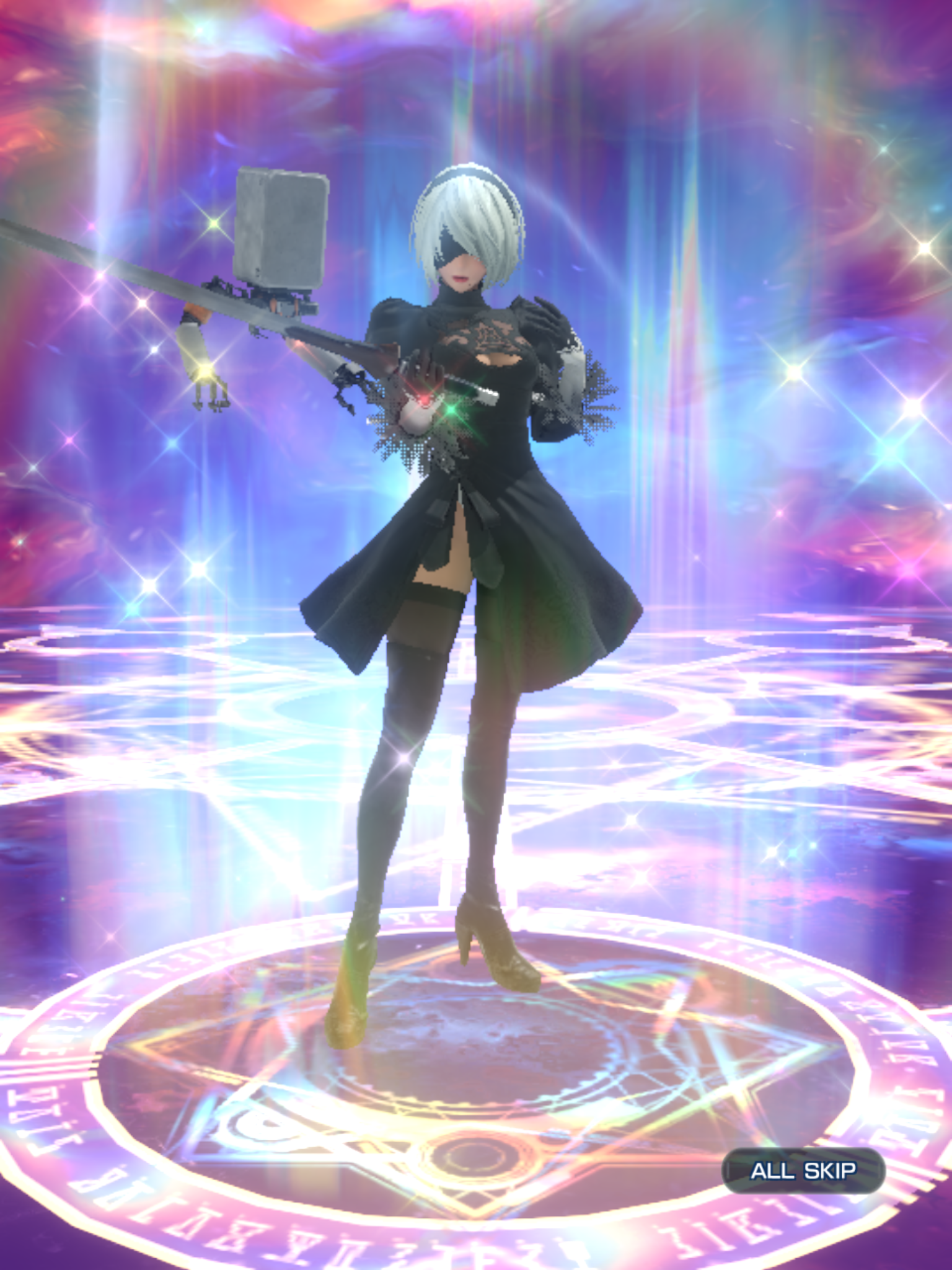 Click on 9S banner and get...2B T_T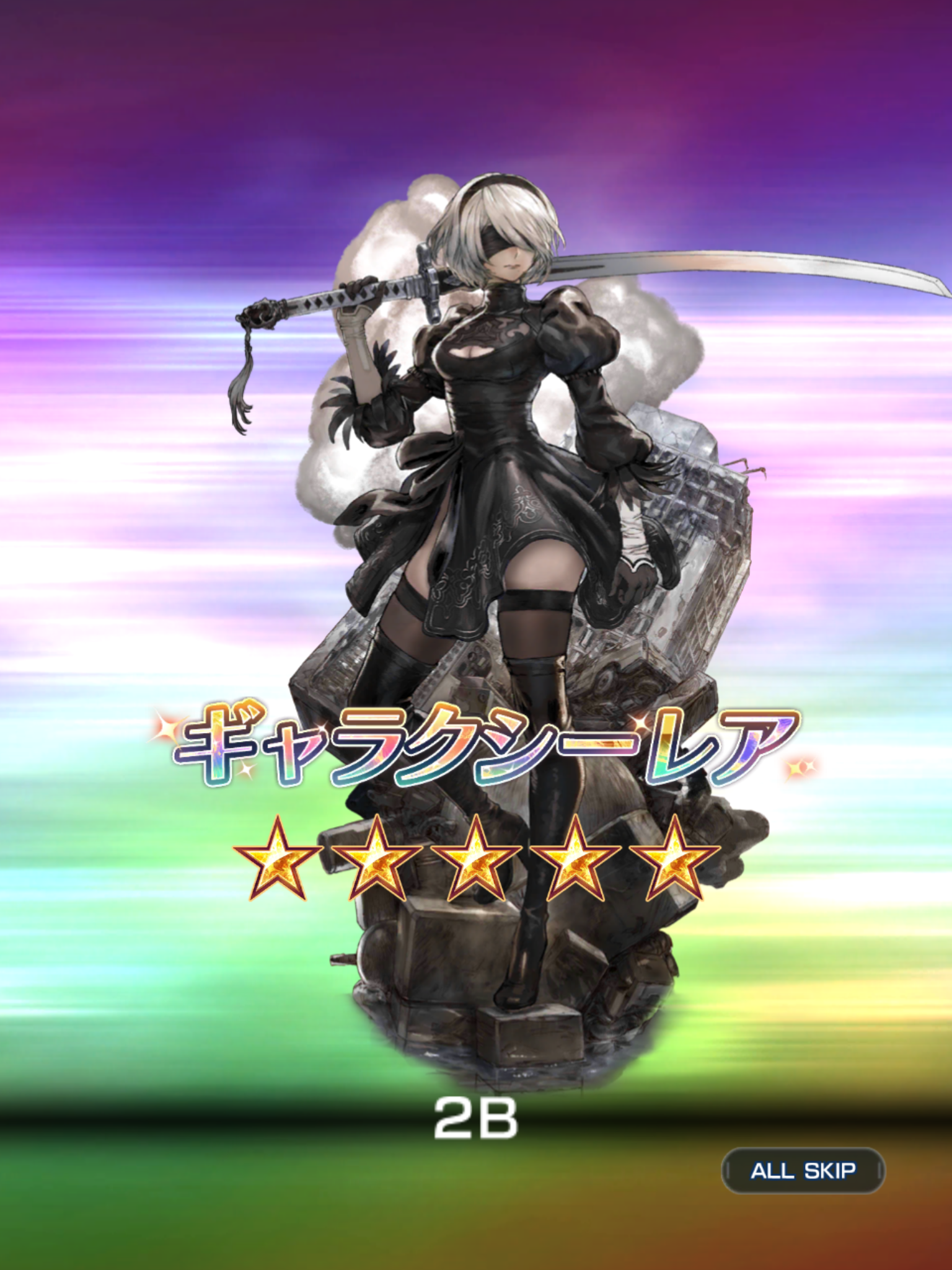 She not bad people want her.
But I wanted...9S however...
I did another draw my alt and got another 2B so I almost LB her to 10LB out of frustration and ended up buying more gems...on my alt...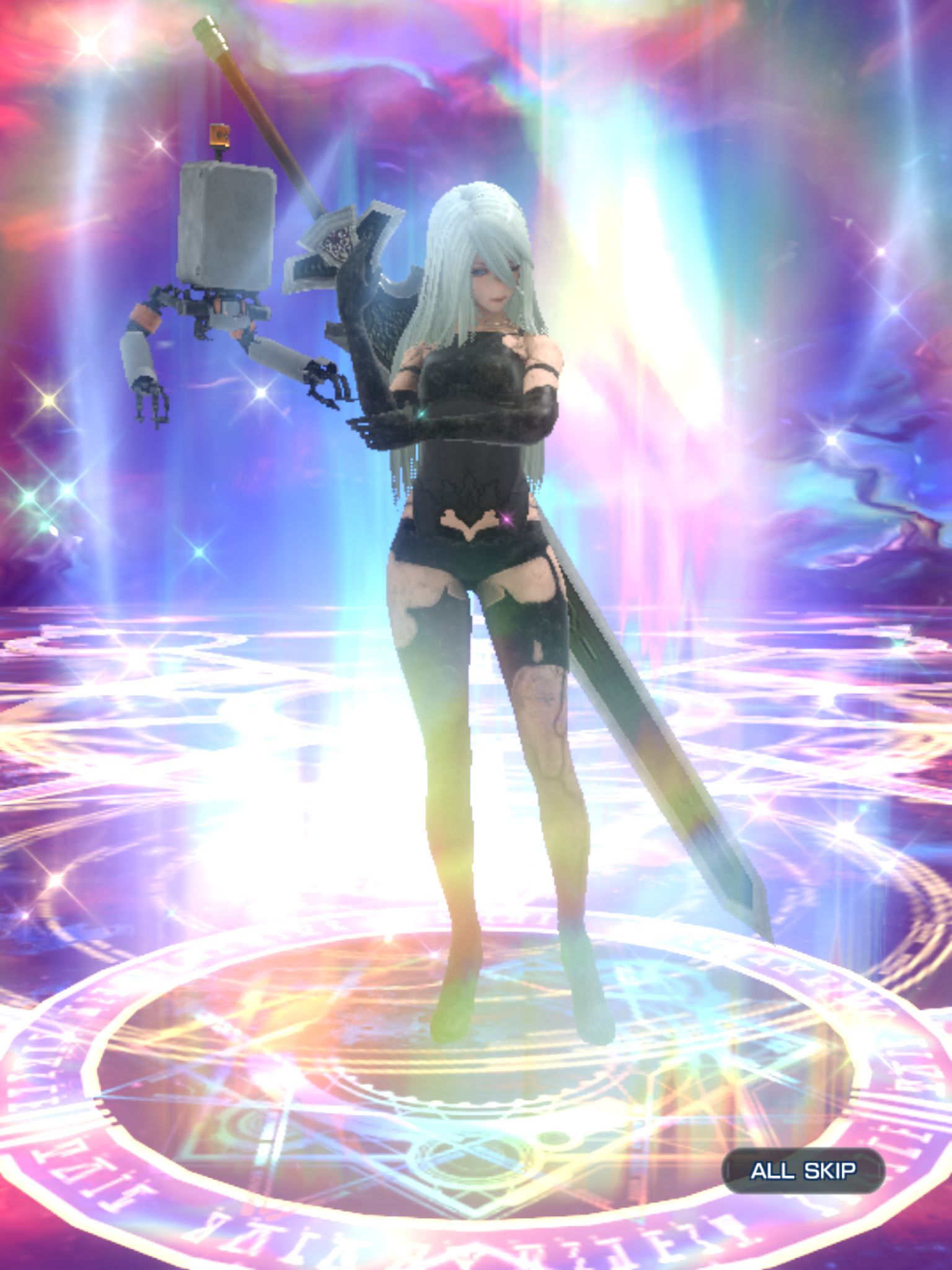 Moved off 9S banner onto A2 banner just for the 'heck' of it and got her...O_o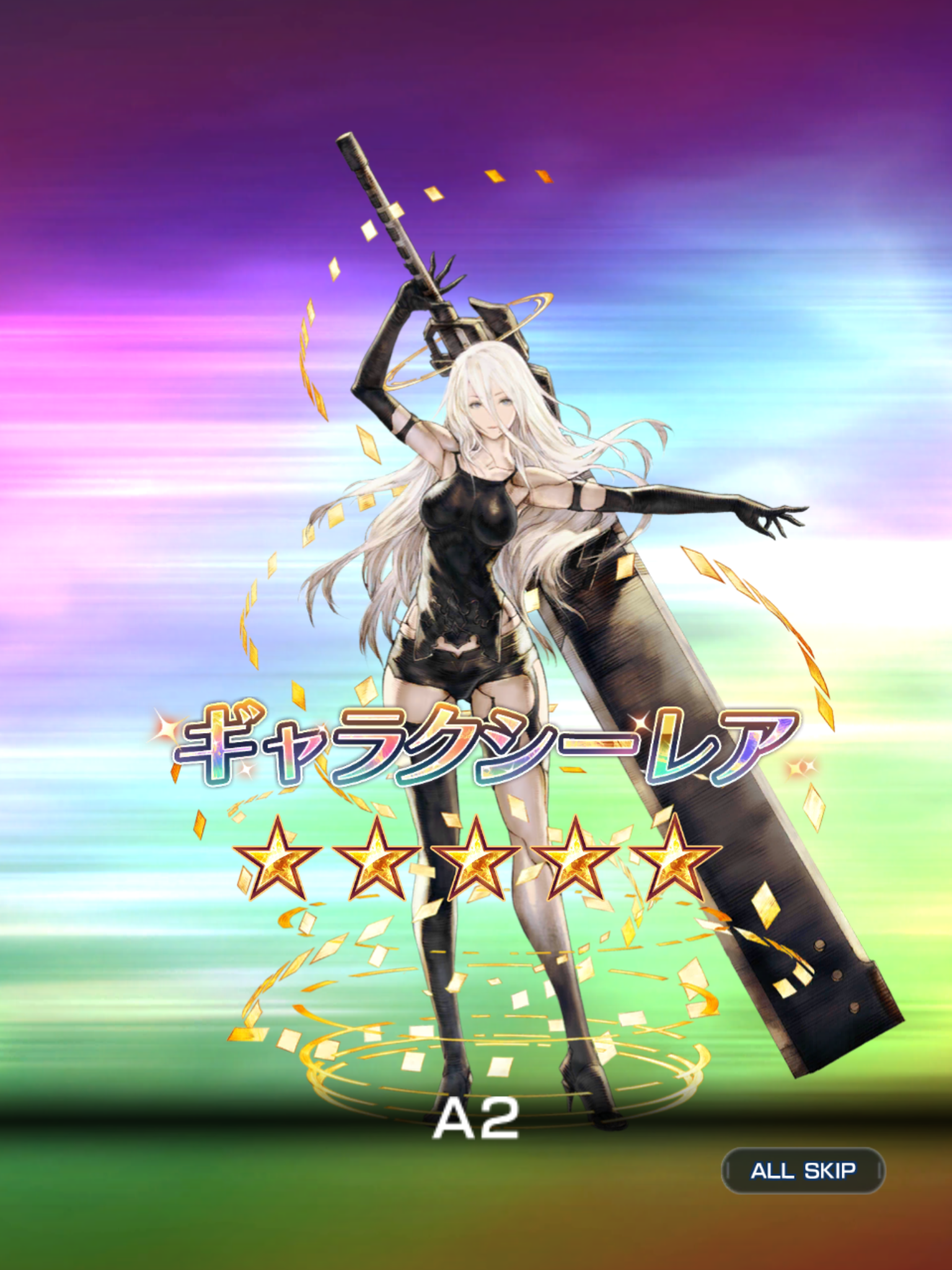 A2...on my alt account.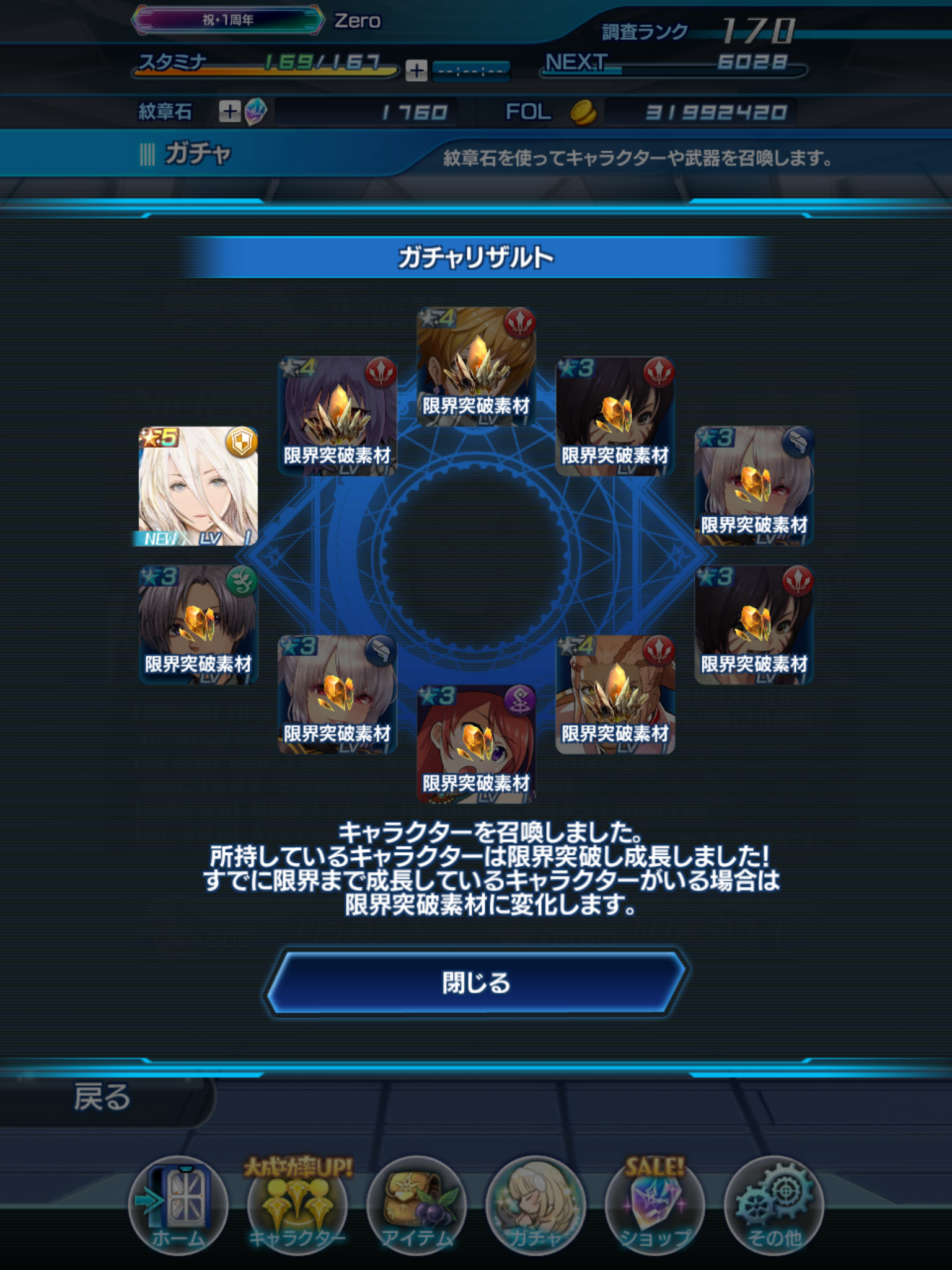 But...I already used my LB stones on 2B...T_T The Irony of fate...dun dun dun dun dun
So Luna got A2 and Rena.
Zero got 2B and A2.
None of them got 9S T_T who I wanted but the game was like buy more gems and I'm like no I got to save for Fayt and Reimi wedding event.
Now time to go into saving gem mod.
Word among the people from discord
A2 and 9S are both OP playing around with B2 she pretty powerful for attacker but not that OP?
My experiences are B2 is good with Rain and maybe Snow Evelysse and a good healer maybe Rena.
A2 is good but her attacks are a bit slow but she is powerful.
I see most of the guys who want B2 for her...booty but overall people say A2 is more OP over B2 and I might have to agree with that.
I don't have 9S so I can't say anything about him.
On my main account A2 fits good with any defender and my leader Fayt and Rena for heals.
I need to start LB A2 so I can use her goodbye snow white Evelysse on my main account.
This crossover with Nier Automata is the closet thing I think we are going to get to
Drakengard 3 I think.
And good luck on your RNG we had fun but no 9S none of either of my accounts.
On facebook and discoed people *ahem* guys still want 2B and A2.
Have fun with this event.