【ピックアップガチャ開催!】 5/1(水)14:00より「Episode2 - TwinEclipse - CHAPTER10」公開を記念したピックアップキャラガチャを開催!本ガチャで手に入る★5キャラはEP2登場のキャラからピックアップした「マスティマ」を含む6人のみ!開催は5/9(木)メンテまで!お見逃しなく!
#アナムネシス
Link-
https://twitter.com/SOA_SQEX/status/1123452739021938689
【Twin Eclipse CHAPTER:10解放】 5/1(水)14:00より「Twin Eclipse CHAPTER:10」が解放! 昨年の7月より始まった「Twin Eclipse」も、いよいよ10章の公開となりました。 公開記念キャンペーンも同時に実施していますので、是非プレイいただき物語を楽しんでください。
#アナムネシス
#ツインエクリプス
Link-
https://twitter.com/SOA_SQEX/status/1123451984378339328
So what was the story about?...I didn't read it this time.
that boss was a tank alright but fun I finished it on my main account Luna using all fate team.
with BSrena who nearly died like 3 times but the fate/フェイト was alright with there healing stacks.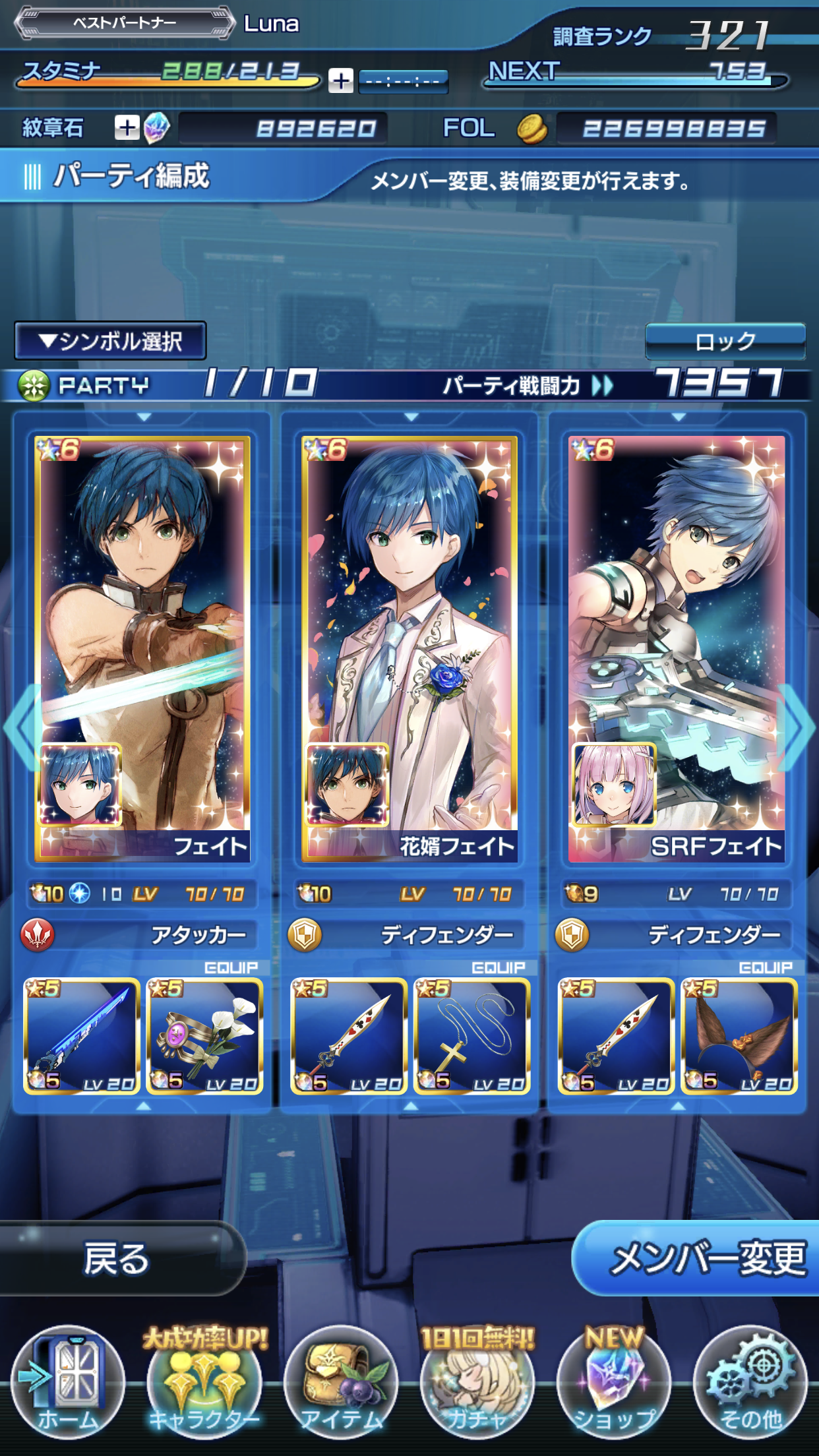 this is my setup healing do stack I did change swords around and I did change gears
on my swords. 🌸🌸🌸
why did put miki as a rush aid to srf fate? I thought she would help if
BSrena got in danger she did nothing...it was regret I should of kept 'edge' on srf fate as a rush aid
all the rushes we did in that fight srf fate and miki never worked so putting edge as rush aid back onto srf fate.
groom fate and fate rush aided a lot this was one fight I did not auto this battle. maybe that's why groom fate and fate rushed aided a lot in this fight.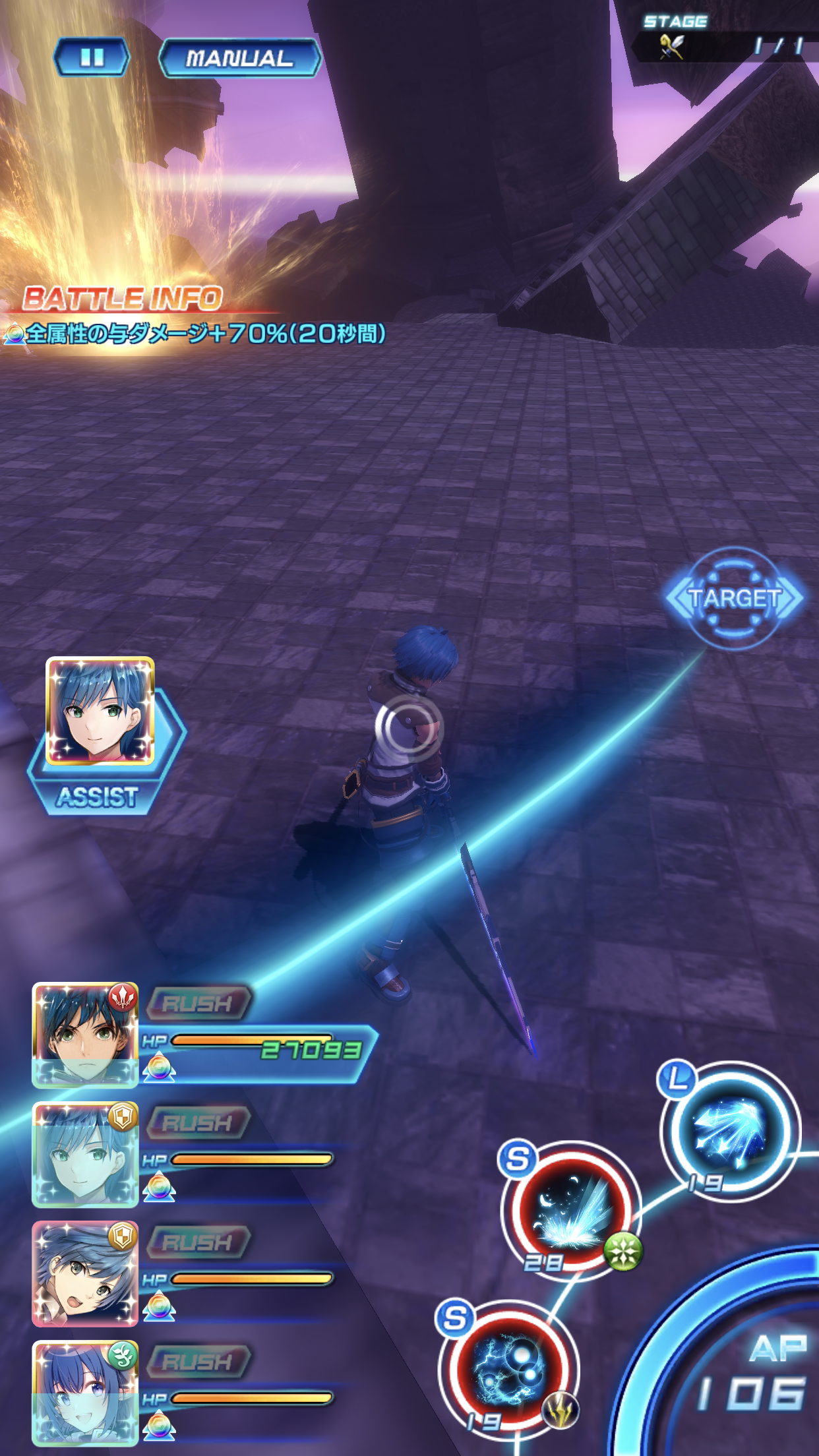 why did I take BSrena? I thought she would stay alive and help with spells she nearly
died like 3 times I was 'don't die rena' I did not auto this battle this fight was fun.
(As bad as I talked about srf fate I let him do the finishing rush on the boss that why the
pic is like this trying to warm up to srf fate a little I let srf fate rush alone)
BSrena is alright but if you like the health regeneration stay with rena original awaken rena.
there was BSrena and other rental characters that had no health regeneration at all I thought they
would die so win I saw BSrena I taken her that's why.
I just let groom fate and srf fate do the tanking. I have to say with trying groom fate and srf fate
they both have different moves and feeling to them I just feel like...groom fate is kind of
stiff compared to original fate it's like groom fate lacks
agility
to move as srf fate I didn't like his move at all so I'm sticking with original fate for now.
Episode2 -
TwinEclipse
-
CHAPTER10
is out.