Hello

Since my last update I've been trying to romance Phantom Kite why you ask? I want to see that event >_<; yes Phantom Kite is not the most romantic person in the world he won't really warm up to you until level 70 something in romance unlike Kite who is very friendly oh god this sounds like a fan fiction already lol

Now that I got more of a personality for Phantom Kite his likes and dislikes mimics Kite's owns that for sure it wouldn't be that hard :P *cough* anyhow I'm close to level 90 for Phantom Kite and you can date more then one person the game don't punish you for having more then one lovers O_o unlike a Persona game we know for Valentine's Day *cough* mind you I never did that in Persona but I did hear about it so yes my 100 Kite romance is taking this very well however I think he's trying to protest in his own way ironic win I was trying to get Phantom Kite romance bar up I was working on Tsukasa also not even trying but got him up to crush his romance bar starts at 65-69 I believe that surprised me oh right I have a Tsukasa SR green card *sigh* no luck on getting Subaru or Sora T_T

but this is strange the dialog changed win I was doing Phantom Kite event that one where he tries to fight you again at level 21 I think win I did it on my alt she didn't want to go near him T_T but win I tried with my main the dialog changed win Phantom Kite was talking and the screen went black wtf usually win something like this happens...*cough* black screen in Persona anyone? well I already reach crushed level maybe 80 something win I tried? but it didn't last long the girls got very very upset that was the big change from my alt who never got that but my main who is level pink heart with Phantom Kite and my main wasn't too upset like my alt who yelled is that new update? I forgot to post pictures of the changes so that black screen was...

A kiss?? omg I would die if that happen but I don't know after that it played normally you fight Phantom Kite and the choices remain the same for the second half now I'm curious what level 100 is with Phantom Kite but I got to say he's more serious then Kite is with Romance it seems Phantom Kite don't fool around

So my advice play the character stories win you get a higher bar with them something might change a tiny bit like talk, music or something else I noticed win I doing Kite's second mission with a high romance bar the music changed it was noticeable win I tried on my alt she didn't have that music since she wasn't at a high level with Kite.

speaking of Kite and all his copies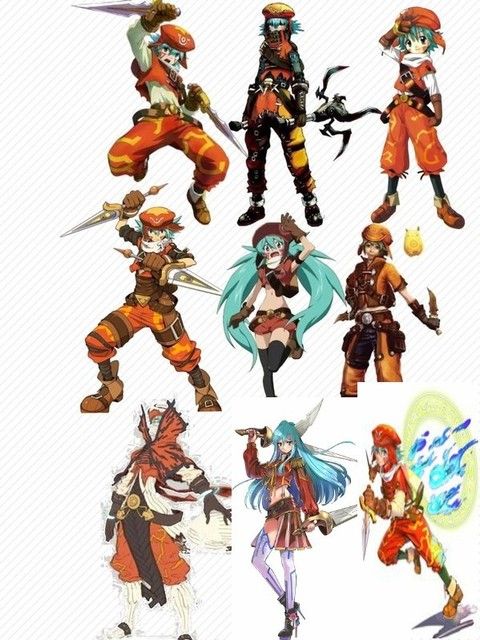 Why do people now confuse Azure Kite and Phantom Kite? over on facebook people was excited we got Azure Kite I was wtf that's Phantom Kite *cough* well I supposed having a nickname 'Azure Flame Pursuer' would confuse them.
But yes that's a lot of copies we got I want Azure Kite and DD SR card in .Hack//N.U. beside we already saw Azure Kite who was chasing after the people from SAO who in that event but he never drop his card and we already got DD in the game who is being stubborn and that event with Phantom Kite just ended and that was the last chance for his card and we already got Kite who was automatically given to us so yeah that stubbornness, come on Azure Kite and DD you both know you want to join we might get them later.

That reminds me there might be a Haseo copy in this game I'm not too sure yet I've talk about him a little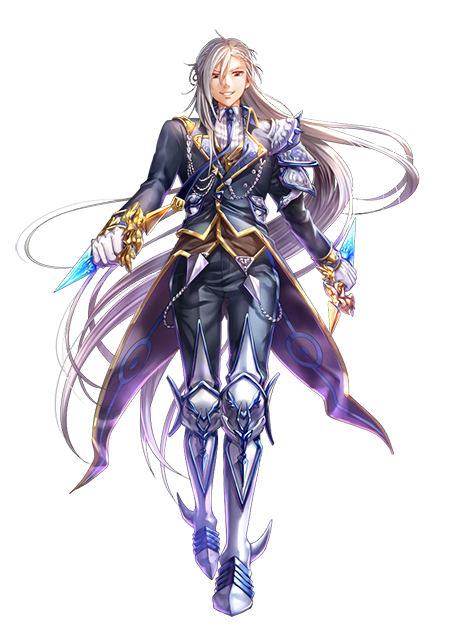 This guy his personality is nothing like Haseo oh no he's more like Sora O_O but in a serious way but I think that last long time ago event he was saying he met a man he couldn't forget about...uh Ovan copy? I'm not 100 positive about about this one he could be someone else

Sorry for this post I post from PB and then after that it wouldn't let me type no more that why this was unfinished I had to post it *grumbles* and LJ being lag

Anyways so that's a lot of copies coming into the work right now we are focusing on DD in .Hack//N.U. then we might comeback to this Haseo look alike or someone who like's that design so correct me if I'm wrong about this so everything I said about this Haseo copy it just all theories until we can prove it's true but this guy no story on him yet in .Hack//N.U. story we just found out DD is...someone we might have to fight again it looks like DD in .Hack//N.U. is working with them and we might not get DD until later on in the game that's sad T_T
Spoilers you will fight DD in .Hack//N.U. do the story and you will find out.

This makes me think why do we have two version of Kite in .Hack//N.U.? we got DD and Kite who with the player character but Kite has memory loss and...it looks like DD is unaware of her role in this game, Kite just re-discover his powers if you did that event with SAO it pained him to use it but so far it looks like DD has not activated her own powers and I got a feeling the people she working with know who she is and isn't telling her the truth so I'm guessing they really want DD to defeat the player character I look at DD back story and it can go up to level 77 not her main story you know what I'm talking about.

So this is my update on .Hack//N.U. I'll post pictures win I get Phantom Kite to level 100 in romance and to find out what that event is but I'm in no hurry I think they was posting something about PVP was going on or something it was over at
Link- https://twitter.com/NEWWORLD_info
I'm not inserted in PVP so I didn't pay attention to it.

And no I didn't forget about my .Hack//Guilty Dragon cards I got them maybe I'll post them one day.