Hello!



CD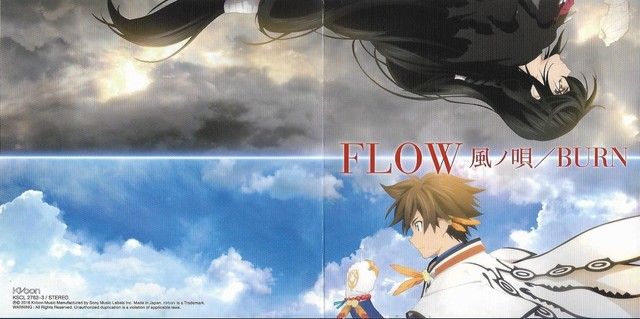 Inside the CD art work.

So yes I got this CD I just now open it right now I'm currently playing Tales of Berseria テイルズ オブ ベルセリア for the PS4 I ended up getting some dlc and outfits for Velvet and getting the feel for the story I got this CD from CD Japan it come after I got my TOB game I've order my game from play-asia they also sent me a little bigger poster that the same picture of Velvet and Sorey yes that one with the CD so that nice it makes me want to ship them honestly O_o

Spoilers!


The whole Reincarnation is a bit confusing it makes me wonder if Sorey is Reincarnation from someone from TOB maybe
And yes I did see the ending the ending has a cliffhanger ending just like TOZ ending so maybe they might do a game with Sorey and Velvet working together? but I find that impossible thanks to TOB ending...*cough* but yes
but both games have almost the same ending it kind of crazy if you ask me but TOB has the better system yes but I had one issue with the camera and that was it as for romance in the game....*cough*...

Looks at Teresa and Oscar but they are half siblings aren't they? but that don't stop them either.

But there is some kind of small triangle among Velvet and Eleanor and Laphicet
even if you knew the truth it's still there and it makes it self known if Laphicet was older...

but over in Japan the ship has already went I've already found pictures of them er...you don't want to know.

But yes this game has a darker feel then TOZ and you will see it in the story.

So this game might have light romance it can't get anywhere since Laphicet is underage but that don't stop him.

This game will tease you to death with puns and Eizen bad jokes okay maybe not but the hints between Eizen, Zavied and Rokuro is there very much there, it's almost like they are trying to do fan service for both sides...

And poor Magilou all alone for now...

But once you see TOB ending all is clear.