Hello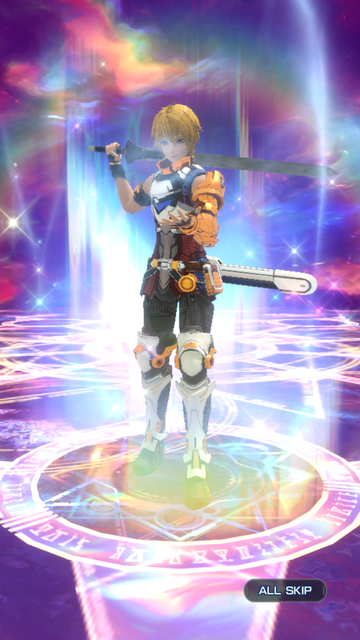 Edge has dropped for my Main account.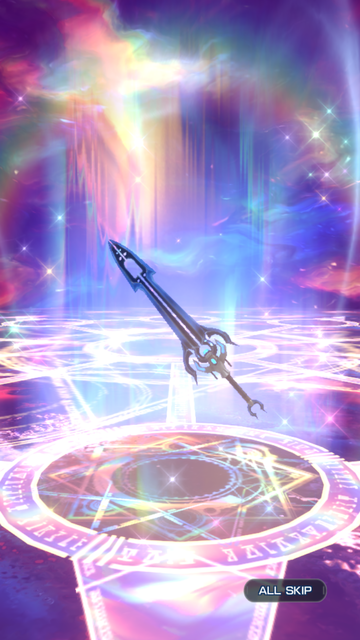 Sword my Fayt 10LB has a sword!!

[Stormdealer: One-hand Sword]
- Adds wind elements to attacks
- Absorb 5% of damage from normal attacks
- At 15% HP or higher, has a 50% chance to survive a fatal blow
That the sword I got omg so now Fayt has wind element.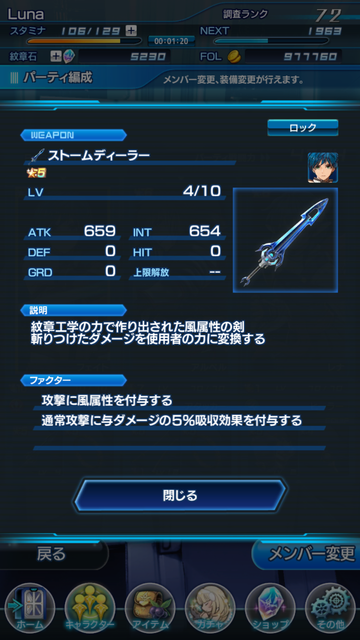 My main account Fayt looks good with it -fix- wrong pic T_T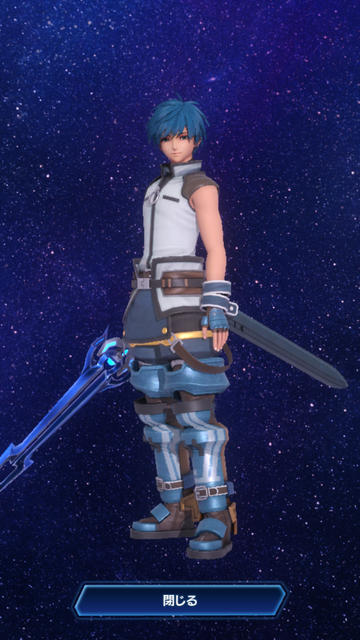 Fayt thinks so to lol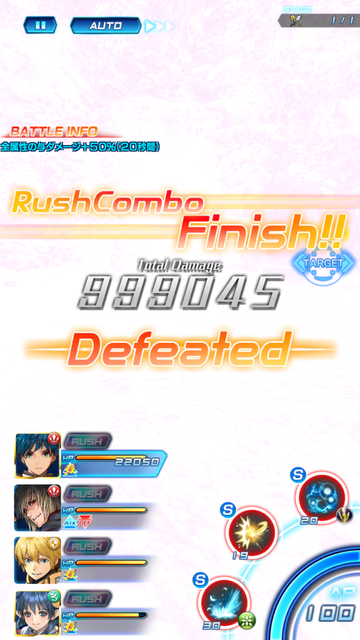 Hello damage O_o Fayt 10LB and that sword at level 5 I think I just made it from 4 to 5.

*Cough* *Cough* er...nothing in my alt account not until I get paid...T_T I got Meracle the on my first draw I was like 'ugh' next got Edge on my third I'm done with this gacha now to work on my alt poor Zero that is why you want a good weapon for Fayt once you get him to 10LB as soon as you can holy...yeah with rent Rena 10LB that works.

【新降臨イベント&ピックアップガチャ開催!】 5/25(木)メンテナンス後よりSO4後編イベント『アルマロス・デプス降臨』がスタート! 合わせてSO4より参戦の新キャラ『エッジ』『メリクル』のピックアップガチャも開催中!ピックアップは6/8(木)メンテナンスまで! #アナムネシス
Link-https://twitter.com/SOA_SQEX/status/867638669703757824



So good luck on drawing either one Edge is pretty weak compared to Dais a lv 2LB Dais is a bit powerful compared to Edge but Edge can do his job you might want to start LB him if you want to use him I got both Edge and Dias 5 stars Dias 2 LB and Edge 1 LB so yes Edge has more HP and Dias has more...power? But Edge needs a good weapon to.

I hope my alt get this luck to T_T

But yes the power of Fayt at 10LB with a good weapon...

Oh I finally got SO3 on PS4 just finished DL it I will play it later.

Odd enough fighting ageist that Armaros Manifest that voice...sounded a lot like...Faize but I think they are done with SO4 events right?
giving the timeline for this story er...makes you wonder play SO4 it will make sense.
(I played the game I know what happens to Faize)

But we do know Celine do see SO4 people.

So that weapon is Edge weapon? Wait...what about the Holy Sword Farwell? I thought that was Edge weapon so I just given Edge weapon to Fayt lol I never did get Fayt weapon from the gacha but I guess they don't mind it looks good on Fayt.