Hello

So I deiced for laughs to pull one from the wedding banner on my alt Zero I was like
link-http://asukai.livejournal.com/91754.html

"Nothing going to show up right?" So I put it on wedding Nel banner almost hopefully to get her Wedding Nel is cute.

But did I get Wedding Nel like I'd hope so?...

>_<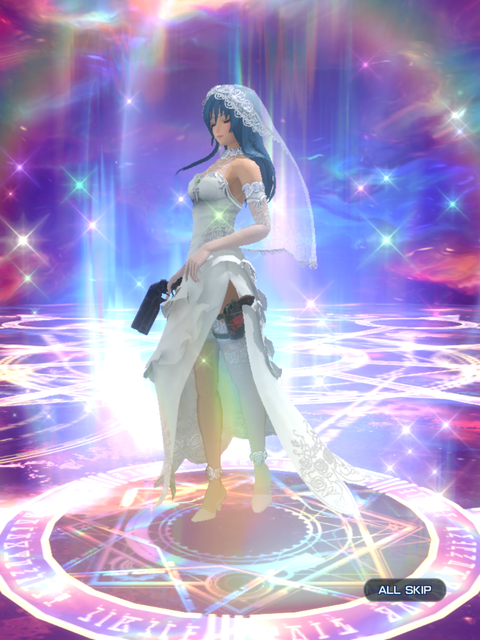 O_o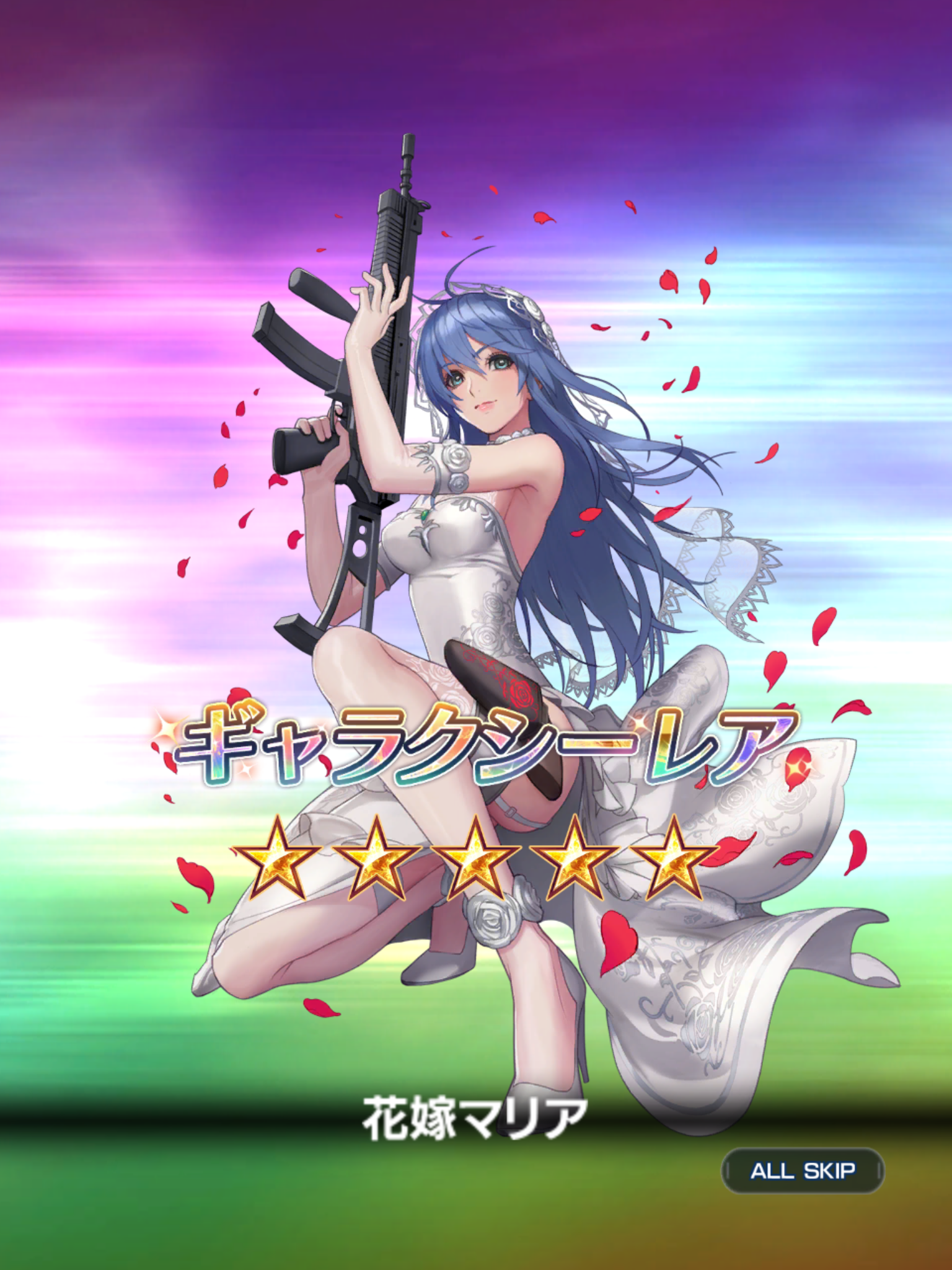 >_>





Zero got wedding Maria O_o with no healer note I do have Millie but I'm not going to use her to play as Millie is not fun you have to control Millie or she won't heal that is from my experience.

Needless to say Alt Fayt wasn't too happy about this 3 battles with wedding Maria alt Fayt turns around and glares at wedding Maria thus the wedding is ended I still think wedding Maria looks too much like Fayt that don't help.

But I did get a chance to play as her and wow she smooth compared to original Maria she perfect for someone 'new' however you have to dodge a lot with wedding Maria dodging is you're friend if not wedding Maria not LB is...weak in defense meaning she can die easily.

Wedding Maria has some plus sides her attacks are faster but you got to doge so I'm thinking her play style is the same as playing as Faize attack and dodge.

Woo Zero has two wedding girls that he never uses but are in party so my party for Zero is Fayt, Dias and Albel for now with rent Rena I might add wedding Maria if I do plan to LB her right now with no LB she's weak and don't have good defense.

However I'm still working on Fayt yet so that's going to be a bit.

I spent the rest of the gems on the One Free Single gacha draw daily on the regular character banner and got Claude drop not inserting.

So Zero is doing fine with no good healer but he's doing fine.


On my main account Luna I got a Ice sword level 5 woo now Fayt has two swords to switch around with but the wind sword is still has more damage not unless I get super lucky and pull out another Ice sword that's on my main account.


If you don't know Zero and Luna are my characters I've used in the past they are not special as Xion and now I gotten this far with Zero and Luna I don't think I need to re-roll at all for both accounts now it just where to spend my money at I might start with Zero account.