Hello

So Last time I told you I had gems right?

I was going to roll for Wedding Maria and Wedding Nel however that night...we got back late and I went to sleep >_>

So I had gems both accounts I rolled on my alt first nothing but Anne >_>

Today I just rolled waited didn't roll yesterday on my main account and I got...

An Rainbow I wasn't too excited I thought it would be a double of someone and...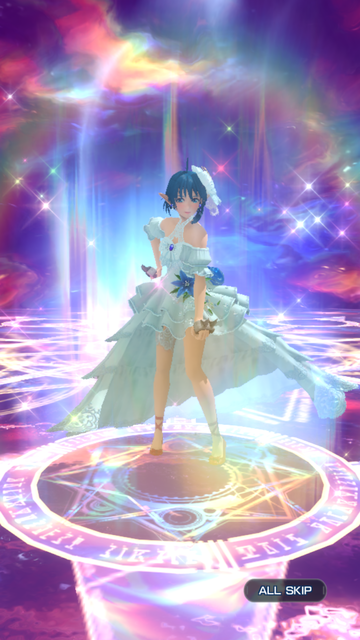 Wedding Rena O_o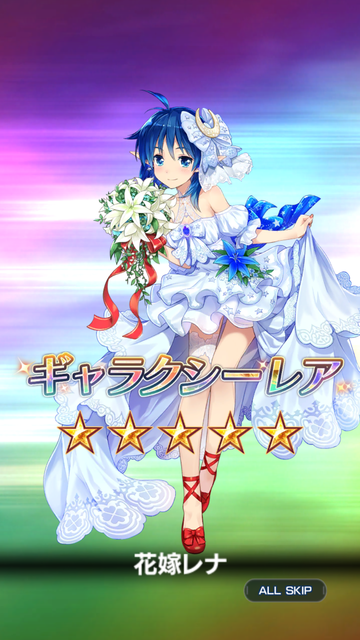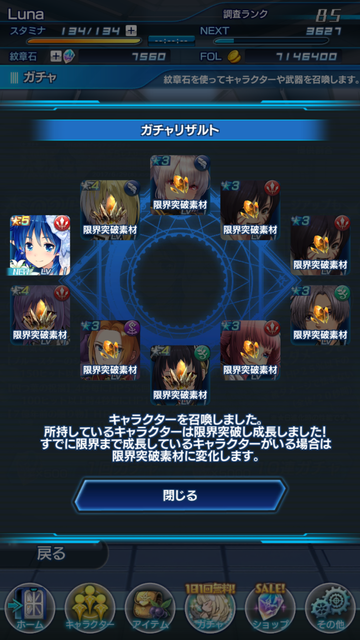 One draw


I wasn't expecting this seriously all I said no Iris er...Ivilish.

I already got Wedding Rena to 6 star I had enough mats and got her to LB1 so I was playing around with Wedding Rena and well...

My 10LB Fayt was clingy O_o he just followed me er...Wedding Rena around it was cute well Albel just watched and stayed away O_o

(To let you know Fayt is still leader I just put Wedding Rena in back and Albel in front and switched maybe that why Fayt was clingy and win I'm just not controlling anyone it's auto battle all the way)

after that I replaced Wedding Rena with Faize >_< and Fayt was turning around and looking at the camera er...screen I wish I had a video of all of this it was cute that was a hint that Fayt wanted sleep this game is cute and funny Fayt approves of Wedding Rena
But not Rena?...as far as I know Fayt has protest with Rena healer Rena...

I had to get rid of Dais because of this protesting it wasn't pretty and Fayt don't mind Faize O_o

So my alt got Wedding Maria and my main got Wedding Rena we're good to go.

And yes I got gems left on my main account but not my alt T_T

So for Waifu we got Wedding Rena and Fayt I think Luna is alright with them I got Rena to LB6 and maybe I'll start working on Wedding Rena since Fayt nor Albel are protesting with her and just Rent a Rena if I need to.

And I just thought of something Wedding Rena dose damage at 1LB she is powerful I'm thinking her and Ivilish might be OP since Rena has the cat gloves I've giving Wedding Rena the crescent gloves 'Rena' default weapon until I get another good weapon.

So good luck on the random RNG draw my alt Zero had no luck this time around and Luna got it.