Hello
Luck with the Random RNG.
Luna draw
Fed Edge
Fed Edge he's cool looking.
Zero one draw seriously I was getting low and losing hope and this drop on my alt.
So both of my accounts has Fed Edge I'm working on him at the moment and...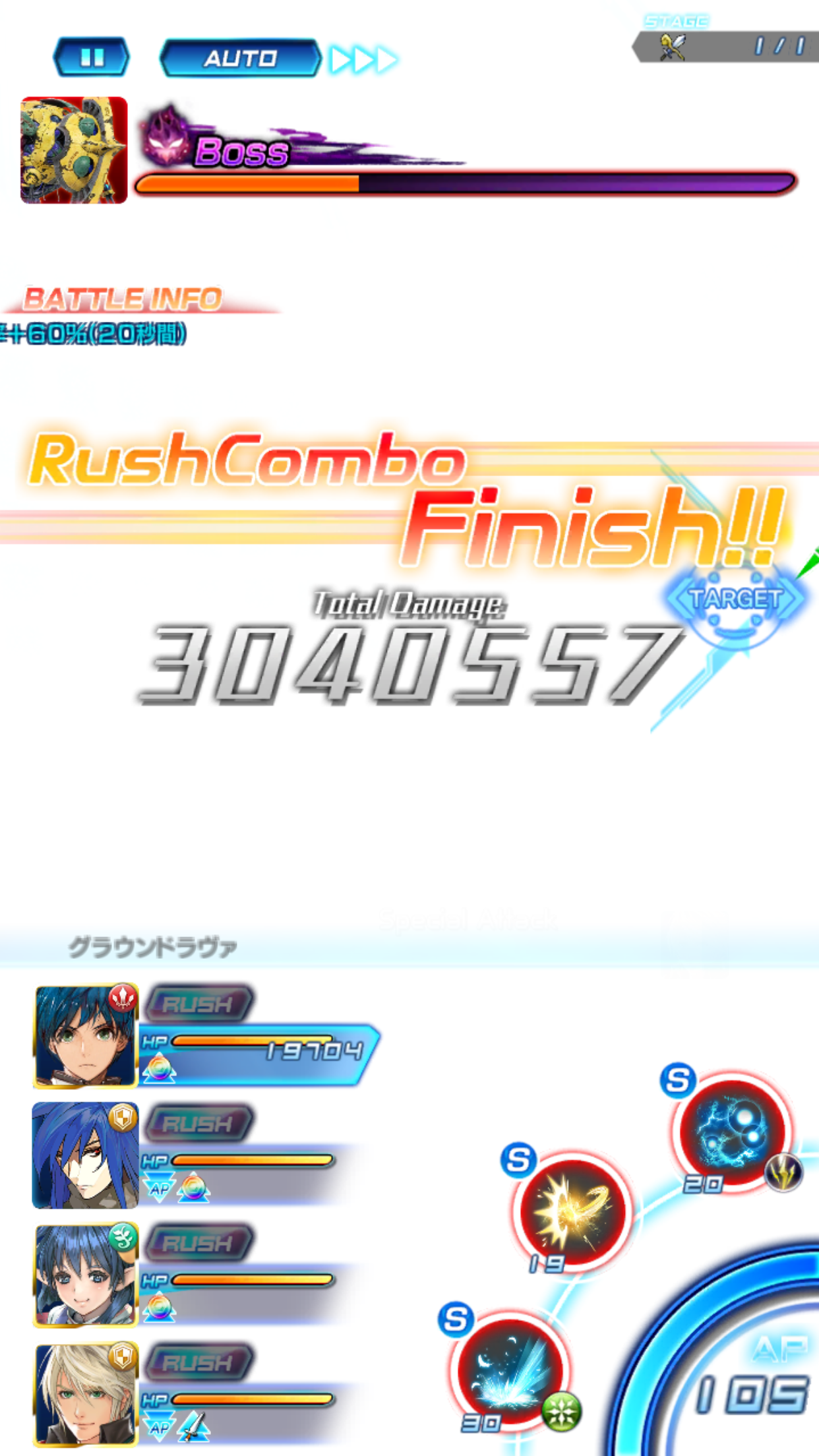 Random Fayt damage now who said Fayt was useless? This is with Dias and Rain a rented Rain and not a full maxed out Dias yet this is on my main account oh right Rena 10LB is mine I don't need any more healers she covers it all side note on my main account I only use 10LB Rena for bosses my alt don't have Rena at all.
So yes this is my draw and I got Fed Edge on both accounts no Fed Reimi or Crowe at all.
Sorry for the bad picture of random damage with Fayt it was hard trying to get that and my phone didn't want to take the picture >_> the timing for that is...ugh and this was my second try to get that picture >_> the first picture was home page picture >_> but Fayt damage can go higher it was a bit higher but I never got that first picture of it T_T...
So yes Rain and Dias is a must for damage dealer with Fayt and Rena for heals and buffs.
If anyone else don't need LB I'm going to work on Dias for my main account.
And you need the best for Fayt if you're going to use him I use elemental swords if possible since Fayt powers are elemental to begin with and you need a high INT on the sword.
And it's good if Rain has a good weapon win you rent him but yes Fayt can do damage win you have the right set up.
But yes I got weapon tickets I was saving I might use them maybe.
So this is pictures of what I got and random Fayt damage and my main Fayt is maxed out in skill seeds and AP seeds and I finally got my alt Fayt maxed out to that taken longer seriously.
And yes Faize works good with Fed Edge and Fayt that's my experience beside Fayt is not protesting with this set up yet so I'm going with it and yes Fayt is a hard one to put with anyone
So my party looks like this and yes my rank went up I this is Luna account my main.
So Luna is my main account and Zero is my alt my Iphone and Ipad and yes I have two different Itunes accounts for them.
I need a good gun for my Fed Edge on my main I use him he's not that bad but no I don't have that many guns on my main account but I do got a lot of swords for Fayt to use :P
But I got a lot of Sword and Sheath on my main account and 2 Orb weapons I think >_>
My alt has Staff weapons and Gun weapons and hardly no Swords >_> poor Zero.
However my main got so many swords but never twice the only sword I got more then once is Fayt weapon the one he has on T_T I need more sword drops.
For both accounts the weapon of choice I want is swords and Gun for Fed Edge on my main.
This is my draw and what I got on my main and alt accounts with the luck of Random RNG.
I had to get this out there I almost forgot about it I've been busy >_<;;
Now waiting for Halloween update.