Hello
It finally happen
Steven and Blue and Red showed up the same time 😍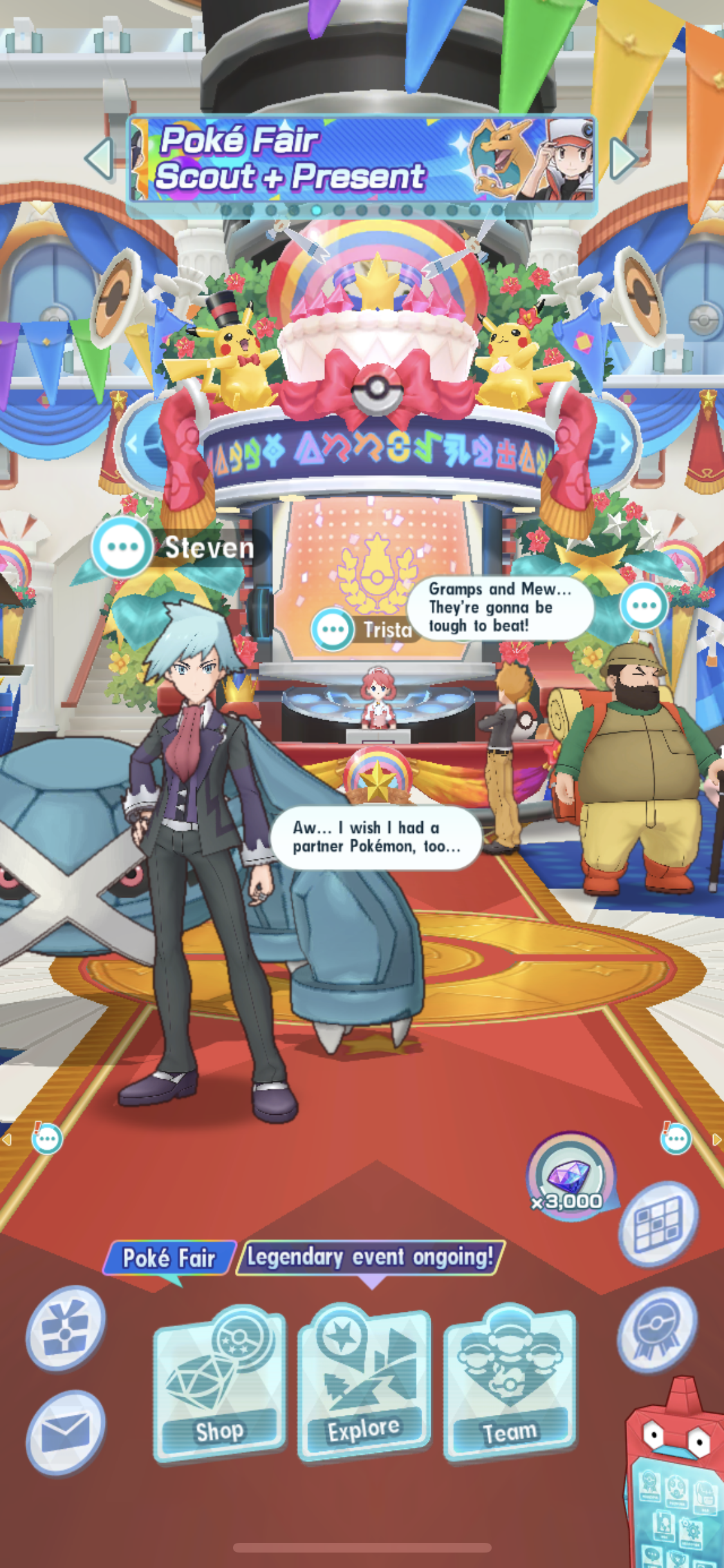 the same room never thought this would happen both Steven and Red in the same room both waving and smiling at my player...omg 👀 yes Red do wave and smile just like Steven do with us...I did not get that pic omg
Red is like Blue wtf are you doing? Or maybe he is
silently challenging Blue to come and talk to us
since Blue has not talk to us at all. wait didn't Blue like Red why is Red smiling at us??...💭 I did notcied that Red did look at Blue that why I taken this pic I thought maybe Red would say something to Blue? Nope nothing.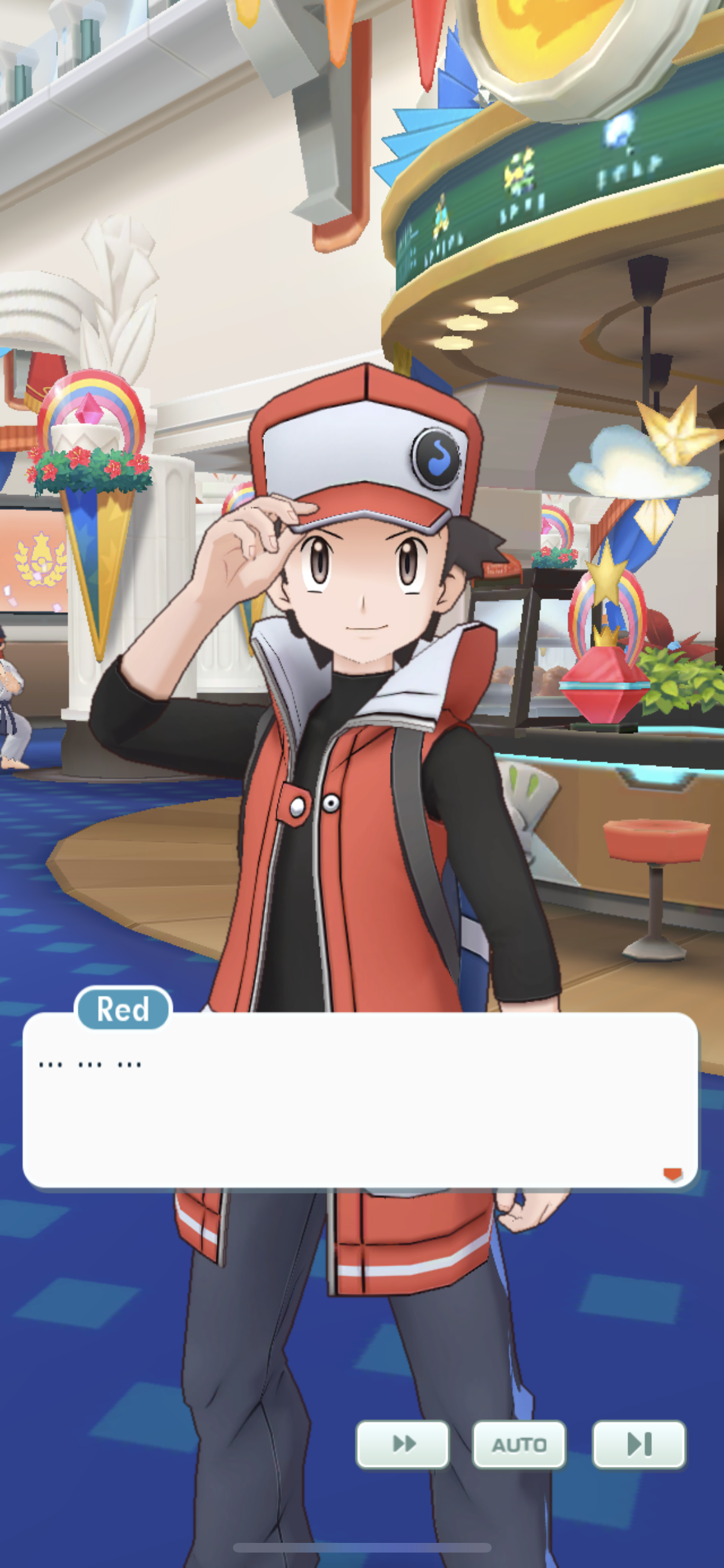 Red just smiled at my player O_O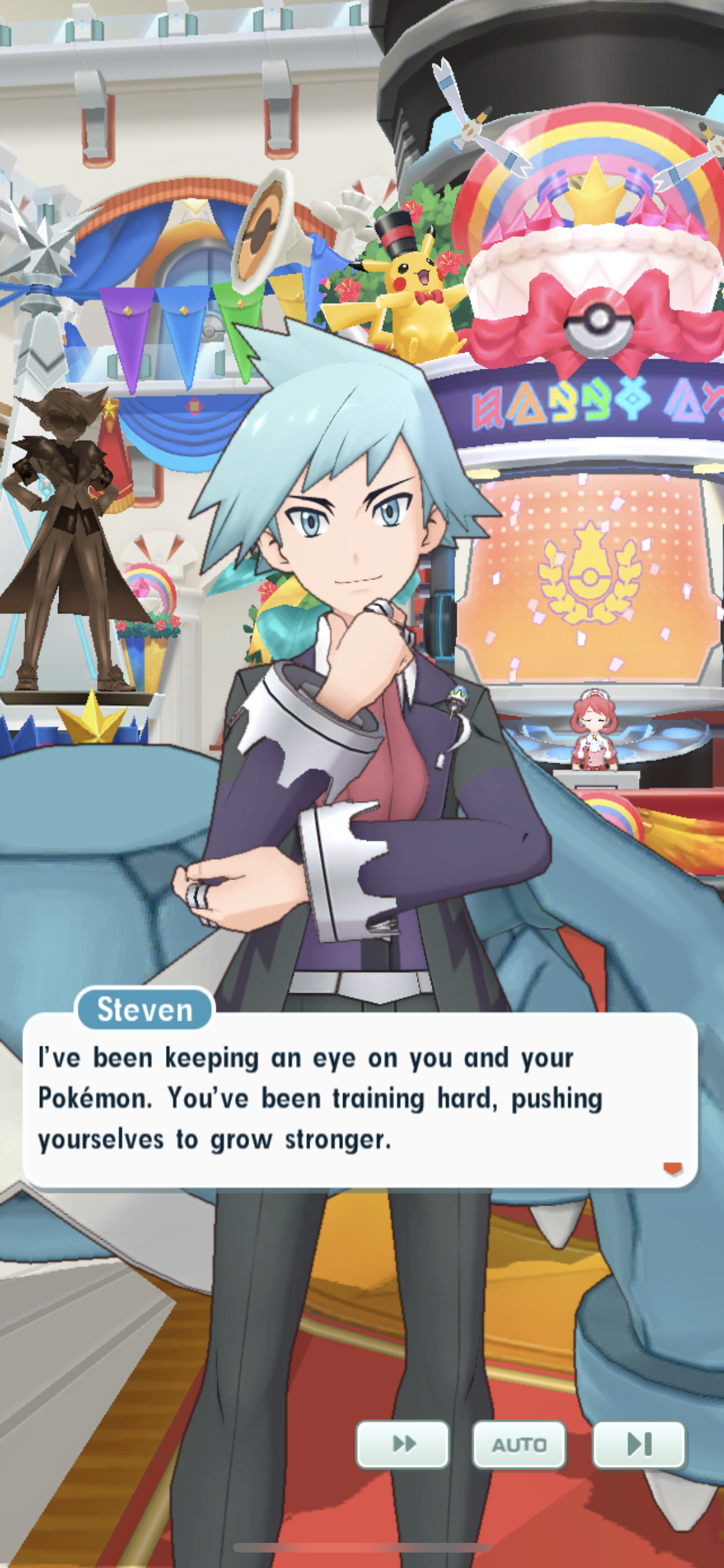 Steven is not holding back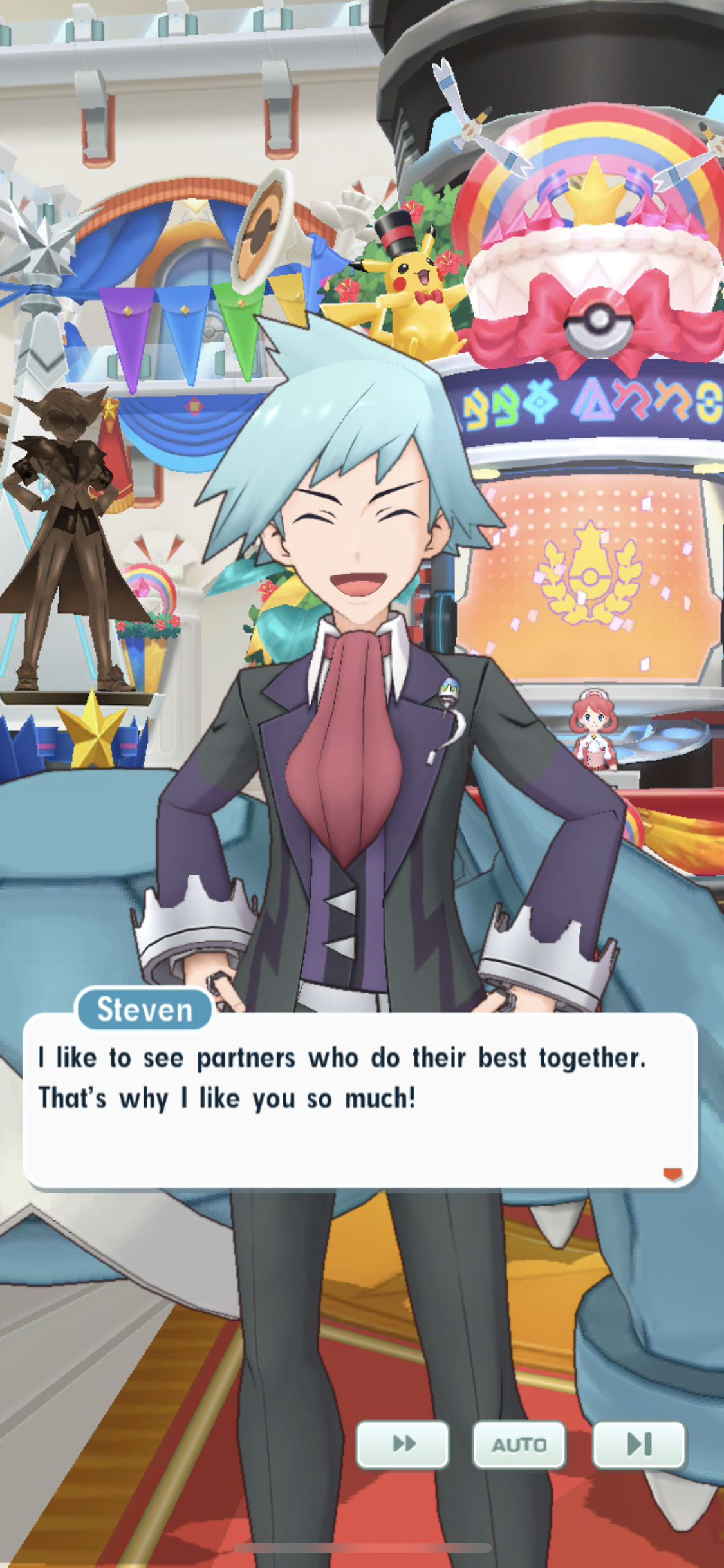 Steven says he likes/loves us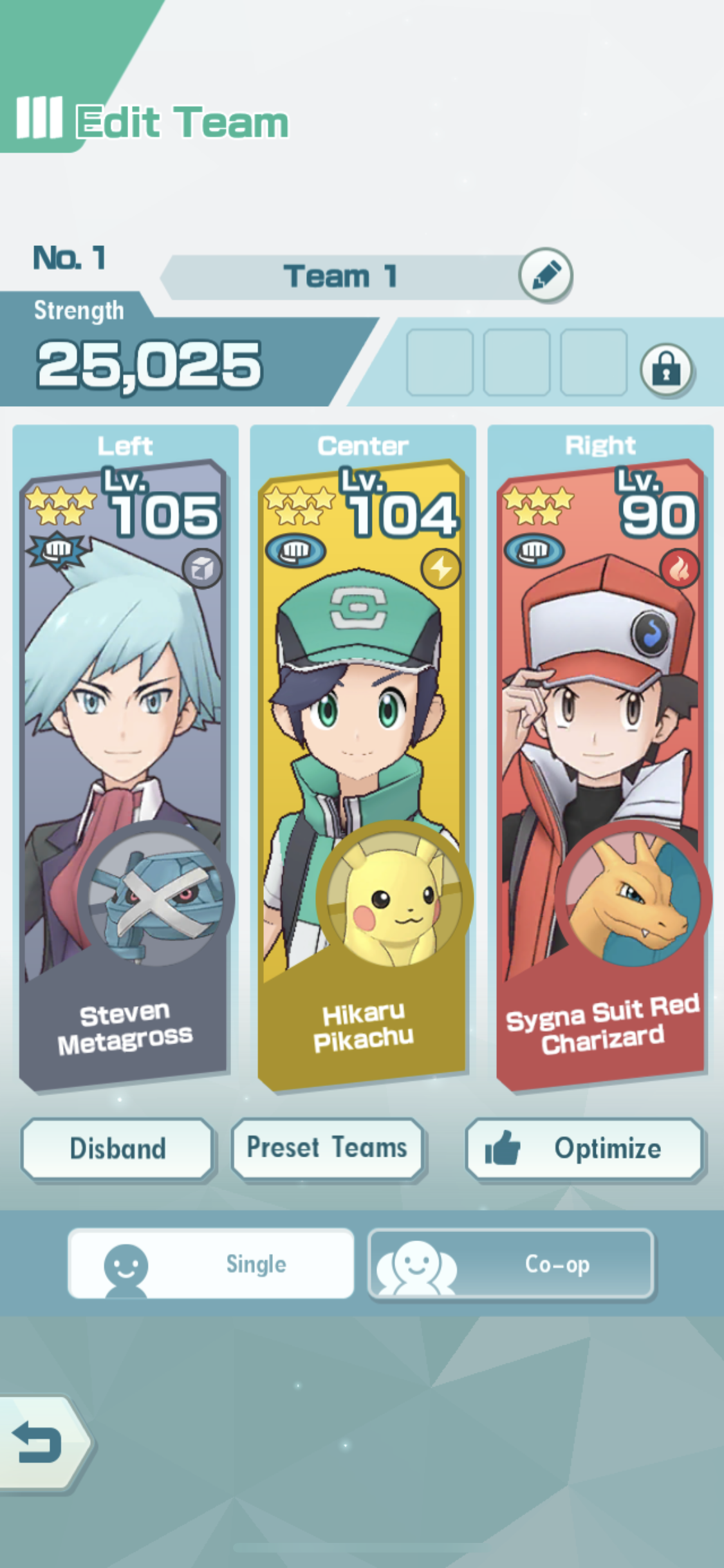 Ok I had to change my setup since I noticed
Steven likes us being in the center
I tried many times to make Steven in the center he would not have it he kept going to the desk I put it like this and Steven stays for Red to show up like that it the first time Red talk to us so I was 👀 at that the way Red acts he warmer then I thought he was Red almost reminded me of...Ash oddly enough and the thought of Red showing up like this on his own made me think
Red has emotions that he starting to show to our player slowly.
Blue showed many times but he never talk to our player yet and Blue likes to be around the desk area even win I have him so idk what Blue wants.
I just added Red back into party I was doing story with Hilbert his speed buff so that party was Steven my player and Hilbert but since Red come and talk to us I put him back into party again.
Steven right away tells us that he loves us and is stalking us
Red is slowly showing his emotions to us
so it depends and who you like out of the two I was 👀
I was a Red and Blue fan girl I shipped them but...this tells me a different story I feel like Blue has emotions for Red but is not telling him
We got some champions who are not showing their emotions Steven is just now coming out and telling us that he loves us and is stalking us like a BF
Red is now showing a warmer side of him makes me wonder how the other champions act
I was thinking about something we know how Ash acts right? I was wondering why Red win he start warming up it reminded me of Ash I think win they make contact with the player a.k.a. *you* the anime counterparts come out.
Steven event story was serious he was down to earth and acting like the Steven you know from the game but win he sees the player a part of him changes he start warming up and a new personality that was not shown comes out it like they taken from the
anime and merge them together
. Steven is serious down to earth sensitive but this playful clingy emotion around the player and sometimes I feel like Steven has a cold emotion to others or maybe it his desire of
possessiveness
he shows for the player that Steven is allowing the player to have other friends he calls them and yet a side of Steven wants the player to only like him.
(theory)
Red is Red we know him from the game he cold shows no emotion never talks *cough* but win he sees the player his emotions change almost like to Ash.
(theory)
it almost feels like the anime timeline is a alternate timeline and the game is reality and win they come in contact with the player there emotions change like from Steven to Red both of their
personality change and it something new to them
and for someone like Steven he feeling this and he don't want to let go that why Steven makes hints a lot of hits that he likes the player more then anyone.
For Red I don't know how he is going to take this I mean it the first time I saw him wave and smile like that O_O and then it hit me Red is acting like Ash somehow...
it looks like our
player can draw personality out from them.
(theory)
Is this a hint that Ash is somehow coming to the game? We don't know.
This was good day